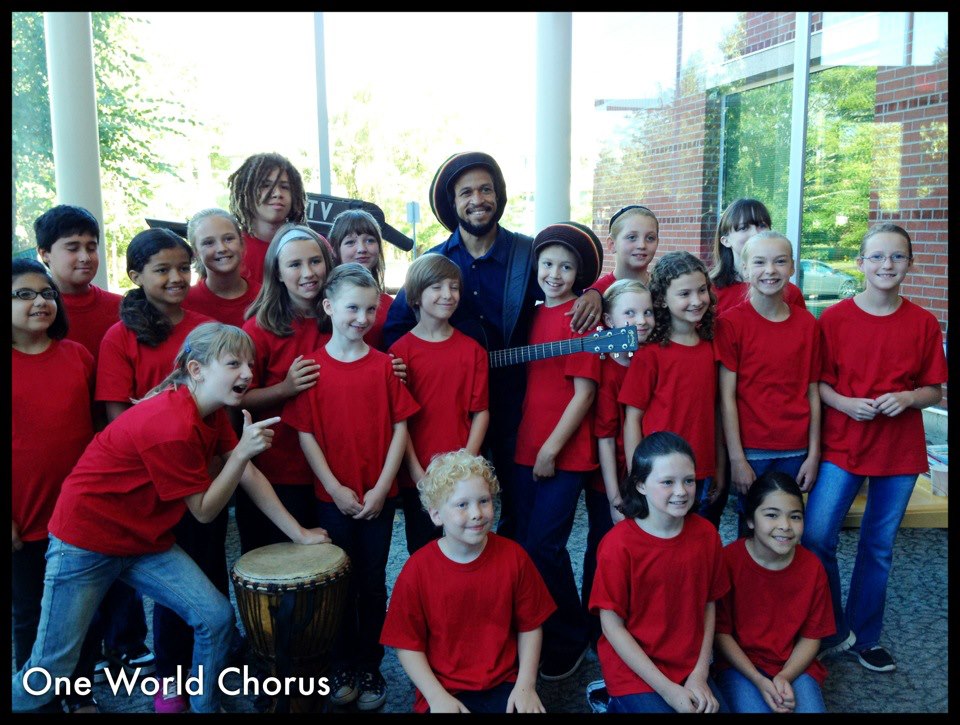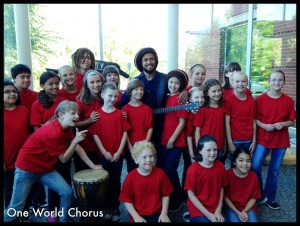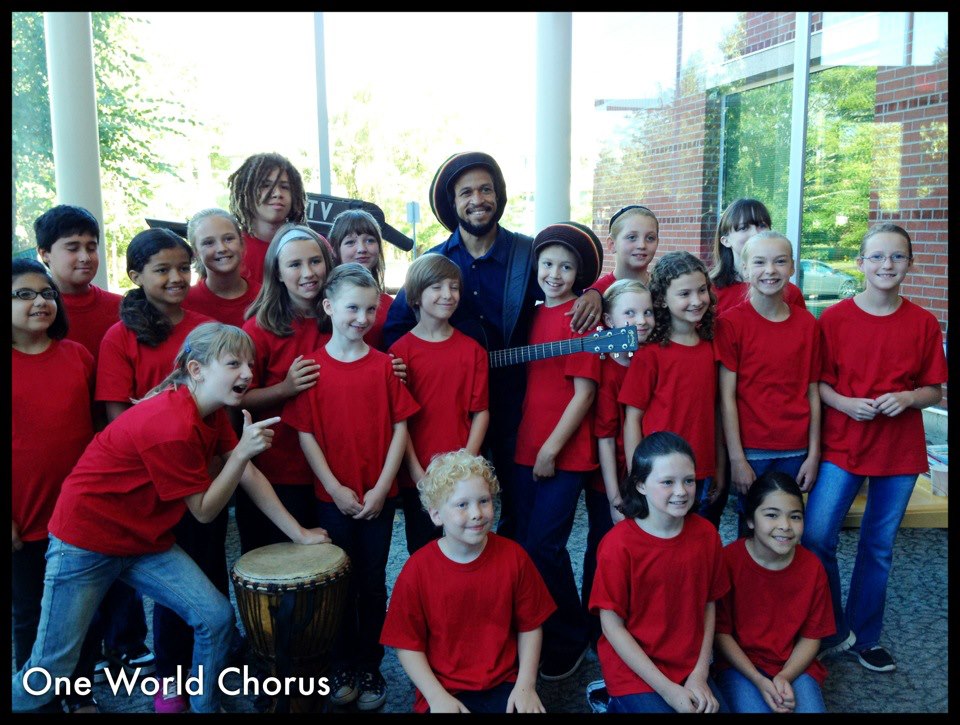 Rox in Sox Debuts FREE Family Festival in Lake Oswego,
Celebrating Music and Literacy for All Ages
Saturday, August 3, 2013.  10 am to 7 pm

Lake Oswego, OR –  Aaron Nigel Smith, the PBS Kids TV personality and director of the International One World Chorus, announces the first-ever free family festival celebrating music and books: Rox in Sox, on Saturday, August. 3rd.
Some of the nation's top award-winning family music artists and authors will join the day of fun on the front grassy lawn of the West End Building, 4101 Kruse Way in Lake Oswego. The fun begins at 10 am and runs until 7 pm. Admission is free, and families are asked to bring socks, shoes and books at the door to distribute to kids in need in Portland, Kenya and Jamaica.
Primary sponsor for Rox in Sox is Northwestern Mutual Life Insurance and Financial Services (http://www.northwesternmutual.com/).
"Our goal is to create an annual community celebration of music and literacy for children and families to enjoy for years to come," says Smith, a father of two young sons who moved to Lake Oswego two years ago. "We hope to impact the lives of children in need around the world through our donation program."
Performers include Aaron and his One World Chorus members, Lucky Diaz and the Family Jam Band, "kid-hop" artist Secret Agent 23 Skidoo, interactive percussive band Rhythm Child, performers from PBS-TV's "Between the Lions." Performers from the Portland Opera and locally based kindie stars Lori Henriques and Mo Phillips round out the non-stop day of musical fun. Kids may also enjoy readings and interaction with authors like Deborah Hopkinson, Greta Pederson and Noel MacNeal. The daylong Rox in Sox activities will also include family yoga and other fitness fun, hula hooping, drumming, and a host of hands-on arts and crafts activities from Frog Pond Toys and Lakeshore Learning. The Portland Children's Museum staff will be on hand to provide face-painting, and a variety of yummy food and beverages will be provided by Joe's Burgers and Marley Coffee.  At least 20 vendors will provide activities and other goodies.
Aaron Nigel Smith is a musician and educator whose simple mission is to inspire families to sing, dance and play together. He's been featured on PBS-TV's "Between the Lions," has won numerous awards and tours nationally. His One World Chorus blends the voices of hundreds of young singers from Portland, New York, Los Angeles, Kenya and Jamaica.
The current schedule is as follows. More performers and authors will be announced soon; updates will be posted regularly at www.roxinsox.com :
Music and Active Fun
9 am Family Yoga Time
9:30 am Mo Phillips
10 am  Between the Lions
10:45 am Lori Henriques
11:15 am Lucky Diaz and the Family Jam Band
12 noon Portland Opera
1 pm Rhythm Child
2 pm Secret Agent 23 Skidoo
3 pm Aaron Nigel Smith & the One World Chorus
4 pm Recess Monkey
5 pm Drum Circle

Authors
Deborah Hopkinson  11:00am
Greta Pedersen 1:45pm
Noel MacNeal 2:45pm