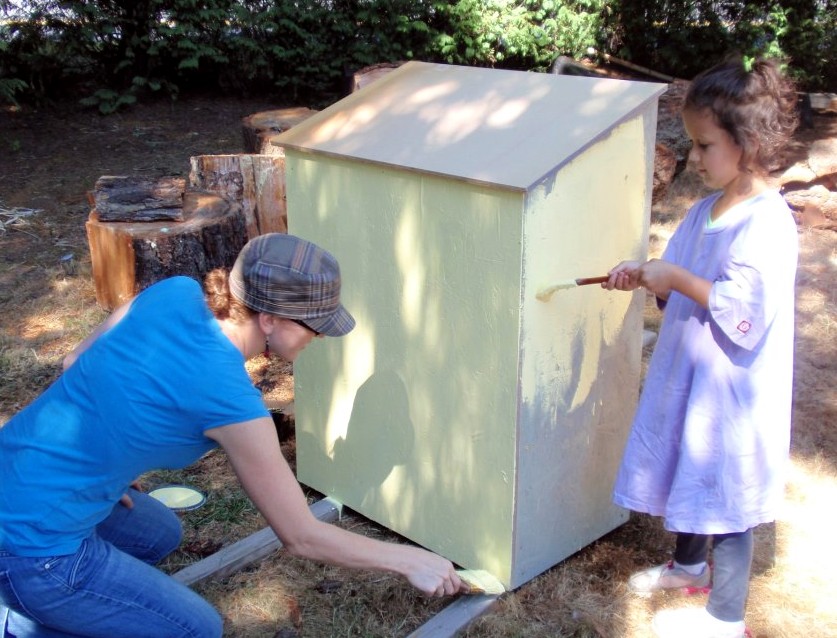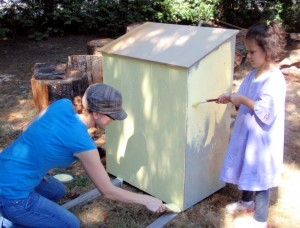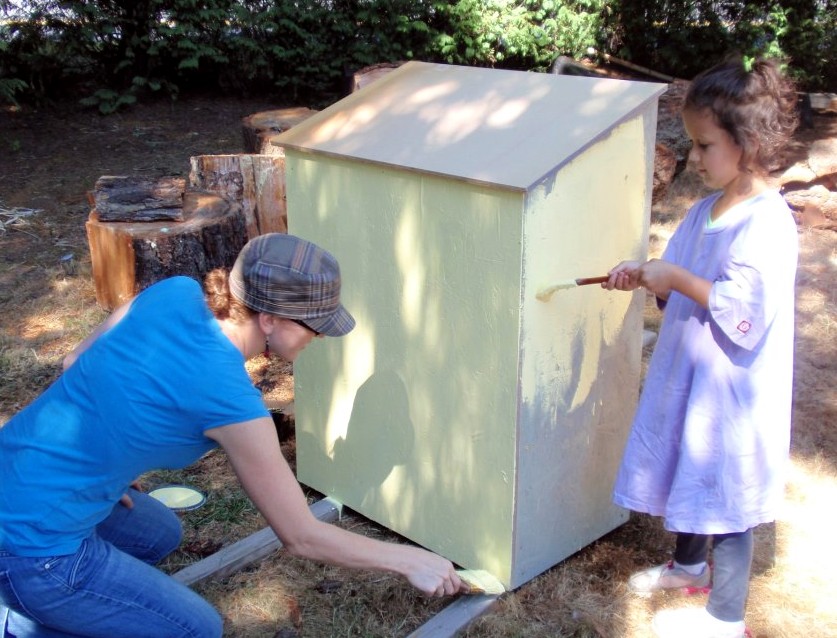 Diapers. Have you ever stopped to really think about them? Anyone with young children needs them and they are expensive. A pack of diapers for a one year old averages $13.00 and the cost generally increases as the child gets older.
What if you couldn't afford to pay for diapers? While they are an ordinary household item for many parents,  keeping a ready supply of diapers is a constant struggle for many families in our community. Having to choose between diapers, food, or other necessities is an every-day reality faced by many low-income and homeless families here in Oregon. There are currently no government assistance programs for  families in need to help with purchasing diapering supplies – neither WIC nor SNAP cover these necessary expenses. While it costs approximately $100 a month to diaper a child, receiving assistance to purchase diapers remains one of the biggest gaps in services for low-income families.
One local nonprofit organization, PDX Diaper Bank, is working hard to bridge the diaper gap here in Portland. The organization's mission is to provide free diapering supplies to low-income families with children, older adults, and individuals with disabilities living in Portland and the surrounding areas.
PDX Diaper Bank currently operates solely on volunteer efforts and community donations of diapering supplies. Diapering supplies are collected by the organization through donations and diaper drives and  distributed to other local, nonprofit organizations for distribution to families in need. 
How does the financial pressure associated with maintaining a steady supply of diapers impact low-income families? Desperate caregivers may resort to leaving their child (or children) in the same diaper for an excessive period of time. Sometimes, this can mean an entire day. Prolonged skin contact with overly soiled diapers can have serious health consequences for children. Additionally, many childcare providers require families to provide a certain number of diapers every week or month; without access to diapers, many children are unable to attend these programs which can affect a parent's ability to work, go to school, or pursue other opportunities that help support their families.
"What we do isn't just about diapers. It is about keeping babies (and adults) healthy and assisting families during financial hardship," says Rachel Alston, president and founder of PDX Diaper Bank. "As a member of the Portland community, I saw a need and wanted to figure out if I could do something to address that need. For everyone that has helped us get to this point, I want to express my appreciation. For anyone in our community that feels they can help us fulfill our mission, I want to say thank you for your generous support."
If you would like to make a diaper donation to PDX Diaper Bank, there are several business drop-off locations here in Portland: Cafe au' Play (SE Division), Black Wagon Boutique ( N. Mississippi Ave.), JJ Jump (Clackamas), and Bridgetown Acupuncture and Herbal Clinic (NE Halsey). For a complete list of donation drop-off locations or to make a financial donation, please visit their website: www.pdxdiaperbank.org.