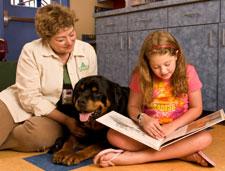 1. Help keep our beaches pristine and litter free with the annual Solve Spring Beach Clean-up on the Oregon Coast. Celebrating 28 years this spring, you and your family can take part in this important event to keep our oceans and beaches clean. On March 22nd, there will be 45 cleanup sites, ranging from Brookings to Astoria; choose your favorite beach or find a site close to home. solv.org

2. Celebrate Mardi Gras by attending the 11th anniversary spectacular of the March Fourth Marching Band on Tuesday, March 4th at the Crystal Ballroom. The fun begins when the doors open at 6pm with crowd pleasing performances by DJ Global Ruckas and Joy Now Brigade. marchfourthmarchingband.com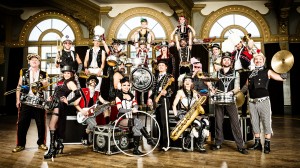 3. While on the coast, be sure to bring your binoculars with you as March begins the northbound migration of whales on their way to Alaska's Bering Sea. From March until June, you have a good chance of spotting more than one of the 18,000 whales that will pass by our beautiful coast during their journey. For more information on visiting one of the 24 viewing spots, check out: oregon.gov/oPrd/ParKs/WhaleWatchingCenter/pages/watch_weeks.aspx.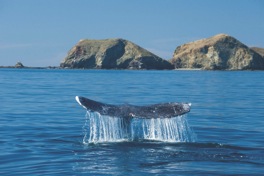 4. Calling all LEGO® fans! On March 8th and 9th, the Adult LEGO® enthusiast group, Bricks Cascade will be holding a public exhibition at the Oregon Convention Center. These creative LEGO® fans will wow you with thousands of artistic and imaginative LEGO® creations. Made from vintage to new versions of LEGOS®, this showcase of talent is certain to impress the whole family. brickscascade.com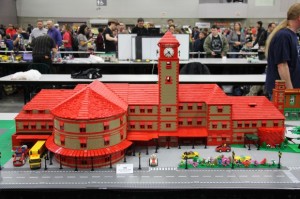 5. Don't let the title keep you awake at night. "Zombie in Love" is the new, charming Oregon Children's Theatre musical about Mortimer, a lonely zombie dying to find true love. He's tried the gym, but his arm kept falling off. He's offered his actual heart to a classmate, but she
ran away screaming. Now he's pinned his hopes on the annual Cupid's Ball. Will the girl of his dreams be waiting for him by the punch bowl?
March 1 – March 23; octc.org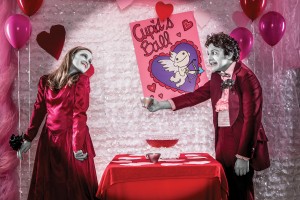 6. Could this get any cuter? Improve your reading skills and make a new friend by reading aloud to a therapy dog at the Multnomah County Library. Check the library's website for times and locations. multcolib.org/events/read-dogs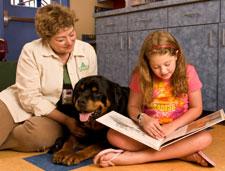 7. Local children's entertainers are aplenty in Portland, with local shows all over the city every day of the week, and at every type of venue. From music to storytelling you can't go wrong with these extraordinary and talented performers. Musicians like Mo Phillips (mophilips.com) and Tallulah's Daddy (tallulahsdaddy.webs.com) let your kids' inner rock star shine bright. Red Yarn lets his puppets do the talking and singing for him (redyarnproductions.com) and Olive and Dingo (oliveanddingo.com) let the shenanigans reign free with stories and
balloons. Check their websites for show dates and times and get yourself out of the house, let the kids be entertained and give yourself a reprieve!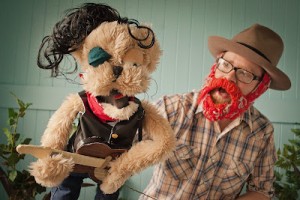 8. Help support the Buckman Arts Focus Elementary school's PTA, with their 24th annual Buckman Art Show and Sell. With over 140 artists and craftspeople, food, dance, musical performances and free supervised kids' activities, this is one event you won't want to miss. This amazing display of talent takes place on Saturday, March 8th and Sunday, March 9th starting at 11am. buckmanartshow.weebly.com