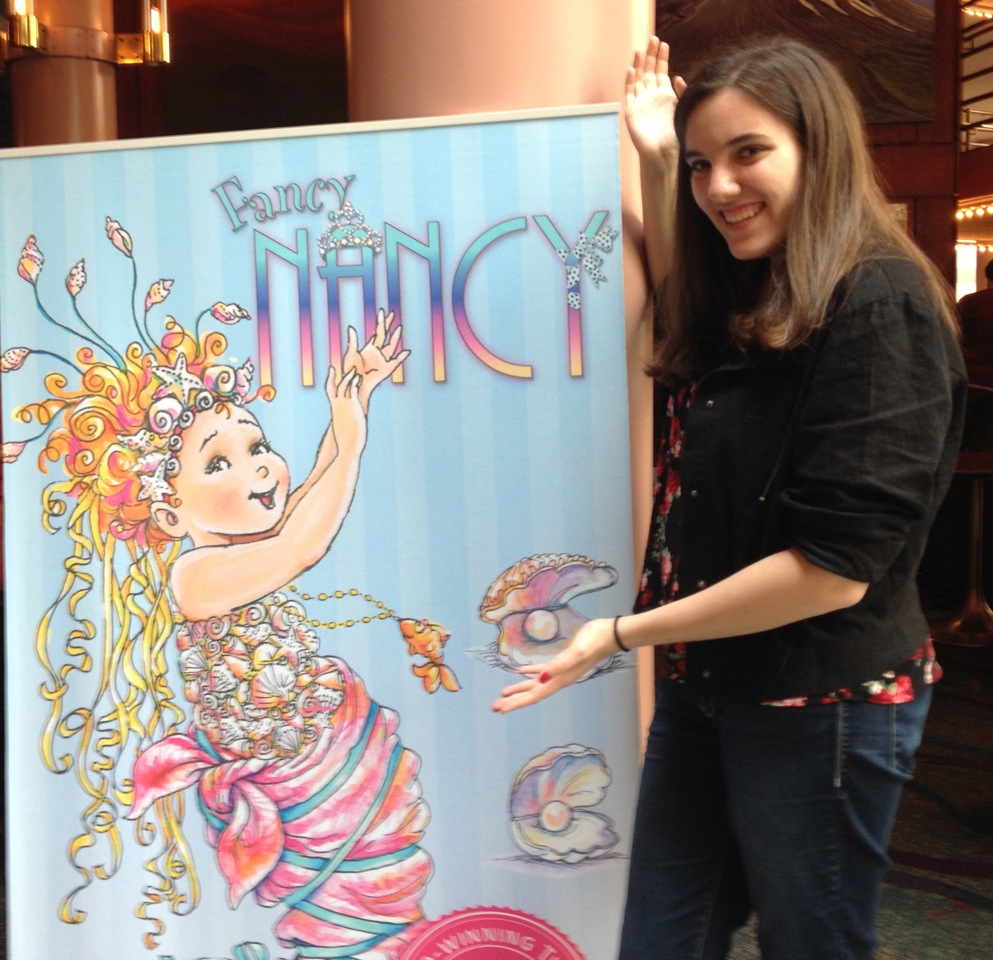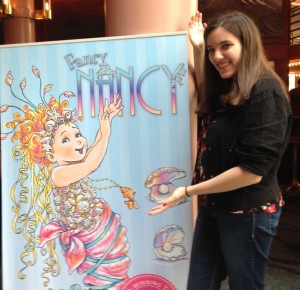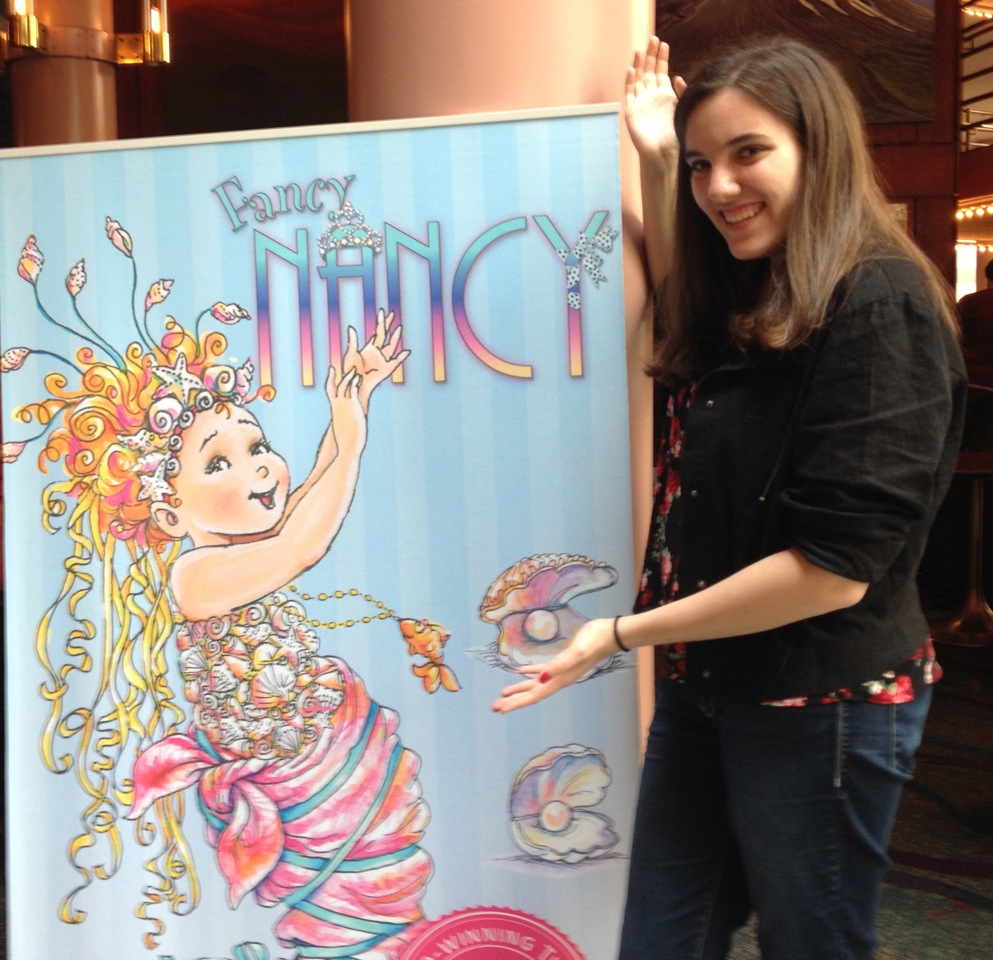 By Maya Barbon
The moment I walked into the Portland Center for Performing Arts to see Fancy Nancy, I knew this would be, by far, the fanciest Oregon Children's Theatre show I'd seen. In the lobby, I was surrounded by little girls, all dressed up in beautiful pink dresses and tutus. They sang princess songs and danced around. I even saw a couple of parents dressed up for the occasion, which totally made my day. There were tables set up for crown making, with lots of sparkles, of course. And there was even a Fancy Nancy Flair Shop where you could buy tiaras, tutus, hair clips, sea shells and boas.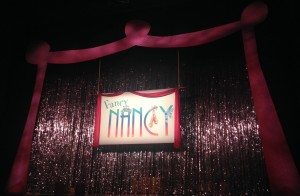 The fun continued as I stepped into the Newmark Theatre and came face to face with the sparkliest pink curtain in the history of sparkly pink curtains. While waiting for the show to start, I looked through the program and saw discussion questions as well as a game for kids to play. Then the lights went down and you could just hear the excitement of the kids. Suddenly we meet Nancy and her friends, surrounded by a big, bright, colorful set and fun, joyful music. All the characters soon don their fancy boas, tiaras and tutus, and the magic begins.
Nancy (played by the incredibly talented Madison Wray) teaches us, and her friends, that anyone can be fancy. When the group finds out about their upcoming school dance recital, they all wonder what parts they'll get. Nancy and her BFF, Bree, are sure they'll be cast as mermaids, complete with shiny costumes and jewels. But when Nancy is given the part of a (decidedly unfancy) tree, she's definitely not happy about it. But not even being an ordinary tree can stop Nancy, and with some loving guidance from her mom, she makes the best of her situation.
The whole cast, which is made up almost entirely of teenagers, is wonderful. Wray shines as Nancy, bringing to life a little girl who is imaginative, playful, and truly fancy. Haley Ward, who plays Bree, is the BFF every girl dreams of, with her happiness, laughter and fun. The twins Rhonda and Wanda, played by Annie Barker and Hannah Wilson, are sporty, lovable, and while a little competitive, are also very supportive of each other. They show that your sibling can be your best friend and your best competition. Brendan Long, as the hilarious Lionel, keeps everyone smiling with his funny outbursts. His shark rap was one of my favorite parts of the show. And Nancy's Mom, played by the delightful Dani Baldwin, is sweet and caring, and knows just how to cheer Nancy up when she's down.
The fun sets, upbeat music and lovable characters make the show a joy to watch. And as a bonus, the kids in the audience learn the lesson that fancy is more than what you wear or knowing French, fancy is being yourself. This show is perfect for young children, so bring your little ones. Boys too, because as they'll learn, fancy isn't just for girls. They'll all see that this musical is phenomenal (that's a fancy word for really, really great)!
Fancy Nancy runs though June 1st. For tickets and show information, please visit: Oregon Children's Theatre