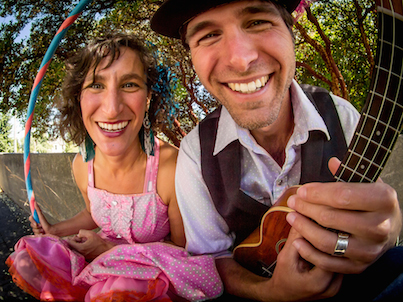 Early summer is full of promise, with freshly hatched music and stories from Northwest artists. Traveling through Portland in this bright season are three acts you should know: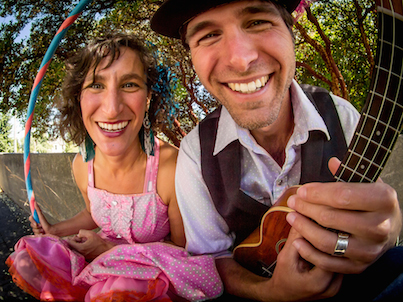 The Harmonica Pocket – Sing about "Sundrops," butterflies and a "Digga Dog Kid" along with this Parents' Choice Award-winning solar-powered band from Port Townsend. They'll be bringing their rain and sun-soaked organic tunes to the Village Ballroom on Sunday, June 7th (with super cool Portland band Tallulah's Daddy). As both a recording and live performance project, The Harmonica Pocket is known for its highly improvised live shows laced with unusual cover songs, hula hoops and spinning flags.  The Harmonica Pocket has performed in sold-out theaters, clubs, classrooms, libraries and festivals nationally and internationally. They recently performed with the Seattle Symphony and the Northwest Folklife Festival and are celebrating their new album release. Catch their show: Sunday, June 7th, 4pm at the Village Ballroom: LINK . Food will be served!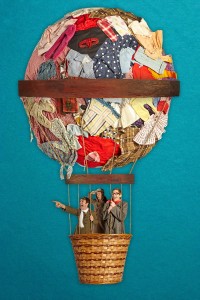 Recess Monkey – This nationally touring band of teacher-rockers is about to release a new album with music , story and video called "Hot Air." You may have seen them perform at Rox in Sox in 2013 and 2014. Time Out New York named them the #3 Kindie band in America, and they have won numerous awards and national radio play for their smart songs. The band tours nationally and has appeared at Symphony Space in NYC, World Café Live in Philadelphia, The Getty Museum in Los Angeles and with Teatro ZinZanni and the Seattle Symphony. Catch their new animated music video "Penguinese" HERE, and get details of their free performances at Tigard Library and Tualatin Commons on June 16th HERE.
On Father's Day, take dear old dad to a vintage-style hootenanny with Red Yarn and his puppet critter friends to celebrate the new album "Deep Woods Revival." Red Yarn (aka Andy Furgeson) is the irrepressible star of the independent family music scene known for his frequent all-ages sing-along shows all around the Portland metro area. His album launches with a successful Kickstarter campaign with hundreds of supporters. Guest artists on Deep Woods Revival include luminaries of Portland's music scene, including Laura Veirs and Scott McPherson (Beck, Elliot Smith, M. Ward). Adam Selzer produced the album at Type Foundry studio in Portland. The Deep Woods Choir, composed of dozens of voices from Portland's family music scene as well as Red Yarn fans, backs up several tracks. Ticket details for the full-band performances at the Old Church in downtown Portland on June 21st at 3:30 and 5:30pm are HERE.