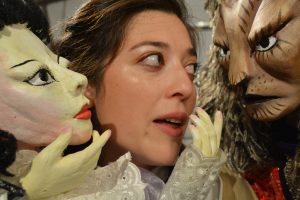 Imago Theatre's "La Belle" is hard to categorize – and that's what makes it so alluring. The show opens with a spotlight on the simple, charming Sam, an engine room stoker on the titular steamship La Belle. It doesn't take long for Sam's action of shoveling coal, syncopated with sound, light and movement effects from the stage, to illustrate that this show will captivate you from beginning to end.
Sam meets Lady Rose, a passenger on La Belle who stumbles into the engine room during an ocean storm. Rose is curious, flirtatiously demure and (dare I say) a little bit dorky, and together Sam and Rose tell the story of Beauty and the Beast/La Belle et le bête using lyrical narration, beautiful puppetry, shadow theatre, song and dance.
It's a testament to not only the actors, Jim Vadala and Justine Davis, and the puppeteers behind the scenes, Lance Woolen and Erin Nicole Chmela, but also the creators, Carol Triffle and Jerry Mouawad, that the narrative's fantastical twists and turns weave seamlessly into each other, with a complexity that engages adults but just the sort of magic and suspended reality that appeals to little ones.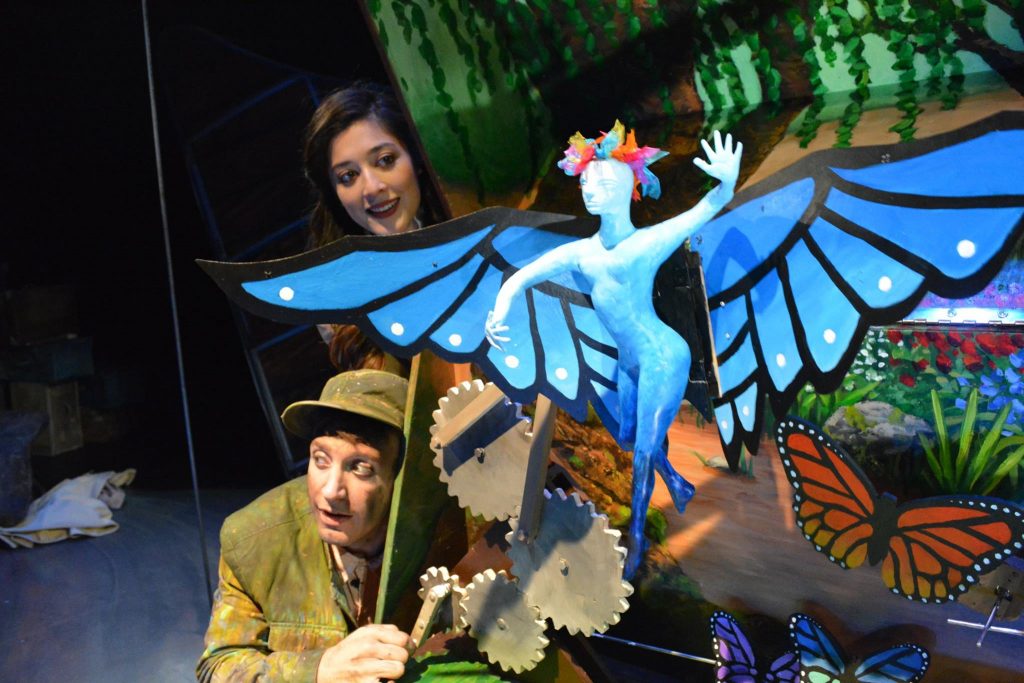 A story synopsis would not do this production justice; in fact, you could walk into the theater knowing nothing about Sam, Rose or Beauty and the Beast and find yourself instantly enchanted. Vadala and Davis expertly command the stage, theater and your attention with every word and movement, drawing you into their world aboard La Belle and then into the fairy tale land of Belle and Beast, and the intricacy of moving set pieces and elegant puppets are a continual feast for the eyes.
This holiday performance season, make sure La Belle is on your can't-miss list!
The Story of La Belle from Imago Theatre on Vimeo.
La Belle runs now through Jan 8. Ages 4 and up.
Tickets through TicketsWest or by calling 503-231-9581.