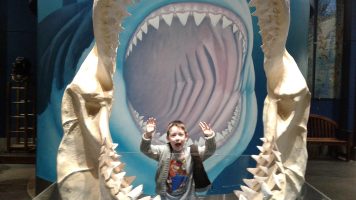 Spring is here and it's time to get your family out of the house! Here are some great overnight trips for the whole family, with learning experiences for everyone. Prices vary and dates may change; please visit each website for details.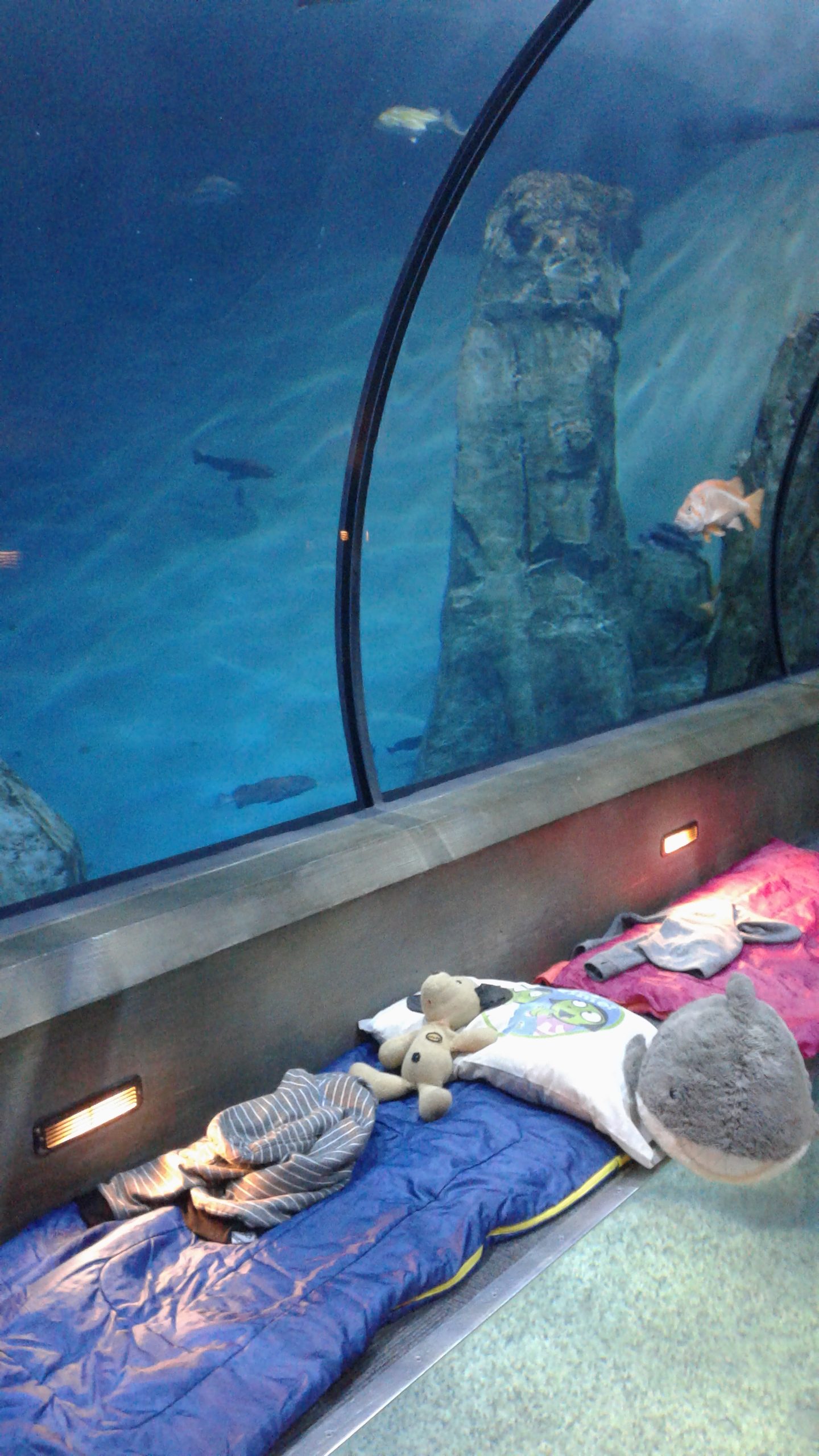 Sleep With The Sharks
Oregon Coast Aquarium
2820 SE Ferry Slip Rd, Newport
aquarium.org/education/sleep-with-the-sharks
Dates: Family Combos on Sat Jul 8; Sat Aug 12 & Sun Sept 3
Ages: 6 and up
Spend the night in the Passages of the Deep exhibit's 360 degree tunnels, surrounded by almost a million gallons of sea water and more than a hundred sharks, halibut, rays and other marine life! Your family will have the run of the museum, with guides to make sure you become an expert and a scavenger hunt to find fishy treasures.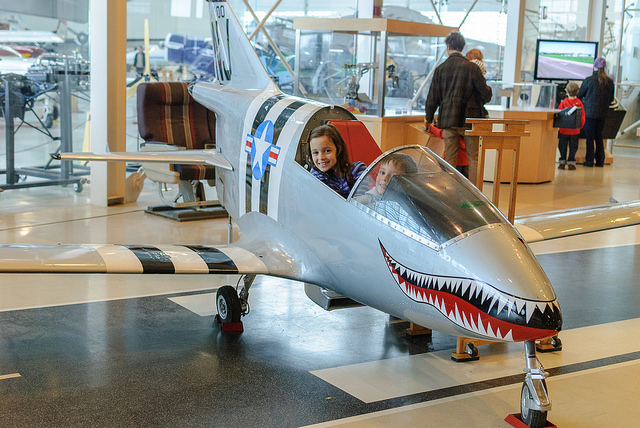 Night Flight
Evergreen Aviation and Space Museum
500 Northeast Captain Michael King Smith Way, McMinnville
evergreenmuseum.org/educational-programs
Date: Sat Jun 24
Ages: 6 and up
Sleep under the wing of the world's largest wooden plane! Enjoy an after-hours tour of the museum with pizza for dinner, while you construct a glider or rocket or go to ground school. You'll learn about living and working in space conditions and visit the flight simulator lab. After a scavenger hunt, watch a film in the Evergreen Theater and get free museum admission all day the next day!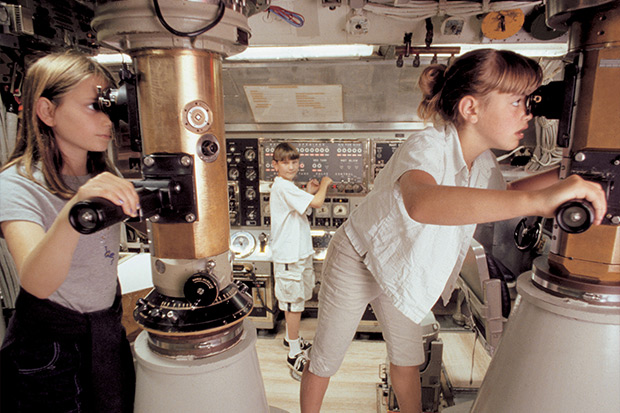 OMSI Submarine Camp-In
OMSI
1945 SE Water Ave, Portland
Dates: Apr 1, 7, 8, 14, 21, 22, 28, 29; May 5, 6, 12, 19, 20, 26, 27 & Jun 2, 3, 9, 10
omsi.edu/program/submarine-camp-in
Ages: 8 and up
Spend the night aboard OMSI's USS Blueback, a retired U.S. Navy submarine. You'll learn what it's like to live on a submarine, explore the torpedo room, peer through a periscope and sleep in the crew's quarters. Learn about density and buoyancy as you explore how submarines are designed to dive and surface. You'll eat dinner and breakfast in the sub, and enjoy a planetarium show and museum admission the following day.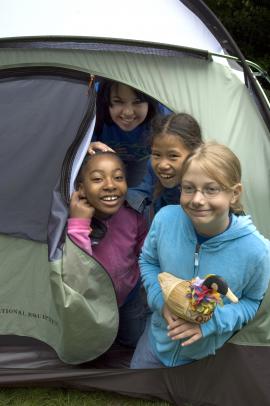 ZooSnooze
Oregon Zoo
4001 SW Canyon Road, Portland
oregonzoo.org/discover/field-trips-and-school-programs/zoosnooze
Dates: Summer dates for families available starting in late May
Ages: 6 and up
Spend the night at the zoo and join the tigers and bats in their nocturnal world. You'll receive an after-hours tours of the zoo's exhibits, animal kitchen and Veterinary Medical Center, as well as zookeeper training games, inquiry sessions and hands-on animal activities.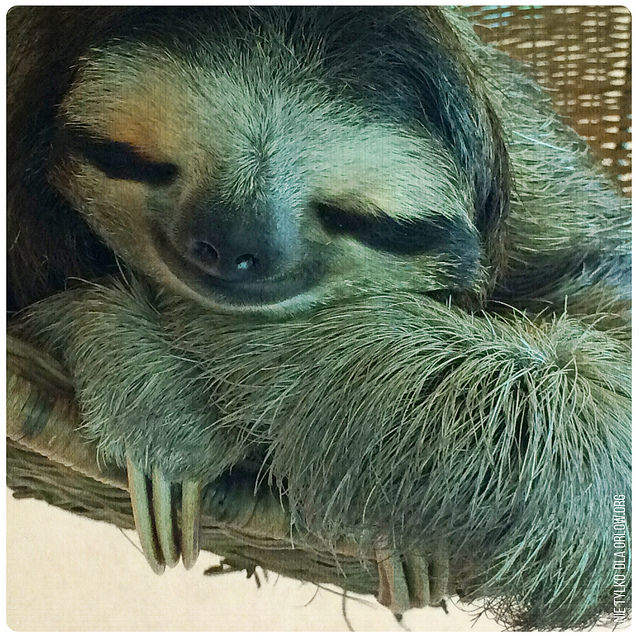 Sloth Sleepover
Zoological Wildlife Conservation Center
74320 Larson Road, Rainier
Dates: available several times a month on Saturdays during summer months
chasing-tail.com/programs.html
Ages: 10 and up
Observe natural behaviors and interact with a colony of sloths overnight – their naturally most "active" time of day. When the sloths are napping, guests can read, relax, and even nap themselves if they wish, inside one of the sloth ambassador colony habitats. A brief interactive "Mystery Creature" encounter is also included!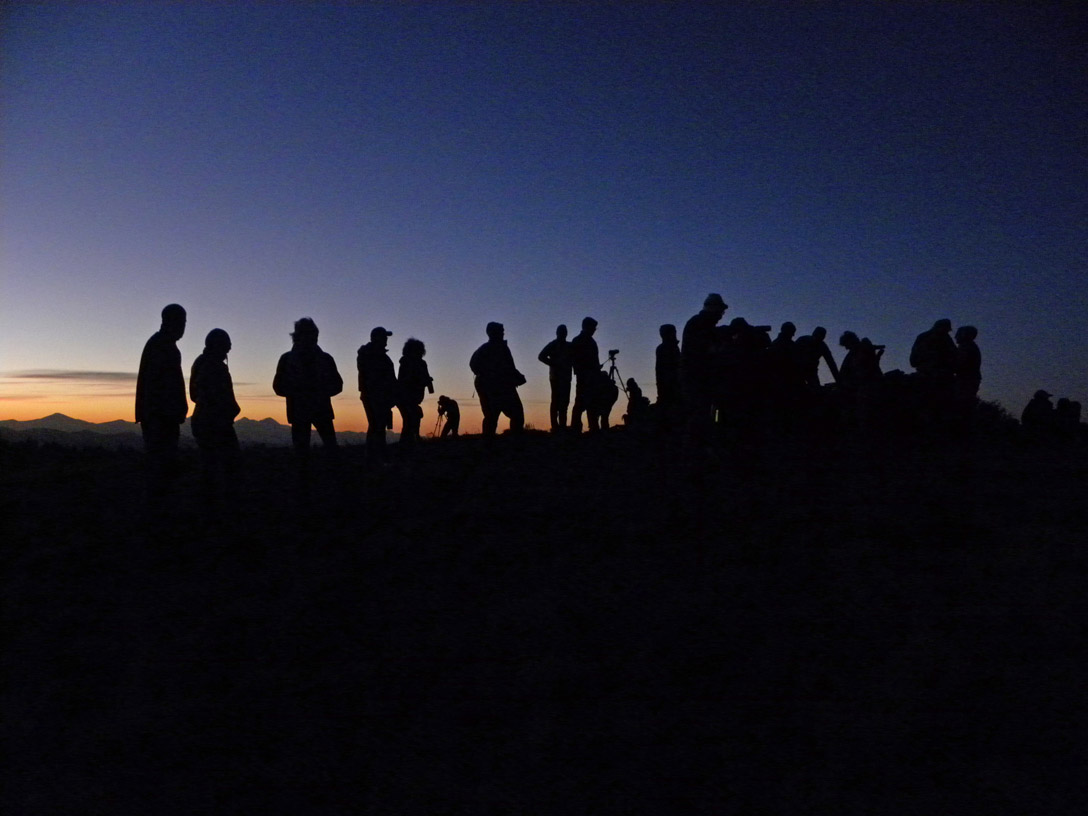 Star-Gazing Under the Open Sky
Pine Mountain Observatory
34 miles southeast of Bend, OR
pmo.uoregon.edu/visiting
Dates: Friday and Saturday nights from Memorial Day weekend until the end of September
Ages: 6 and up
A more rustic experience than the other overnights, Pine Mountain Observatory provides your family with a tour of the large telescopes, and shortly after sunset, a viewing of the moon and bright planets begins, clear skies permitting. As the sky darkens, tour guides will show you objects through the various telescopes. A guided binocular tour and a tour of a variety of celestial objects and constellations visible to the naked eye, will also be provided, depending on conditions. When the skies are clear, PMO volunteers often stay up all night stargazing and you can join them! Accommodations are provided in a first-come, first-served primitive campground with no fees just across the road from the observatory.