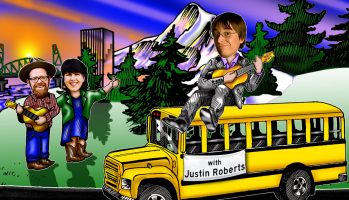 Portland area kindie rock favorite, Red Yarn, is back with another rollicking installment of the Fambly Ramble! This hugely popular concert series features a different guest musician each show; past performers have included The Harmonica Pocket, Gustafer Yellowgold and Tim Kubart. This time, two-time GRAMMY nominated Justin Roberts takes the stage – you won't want to miss this historically sold out event!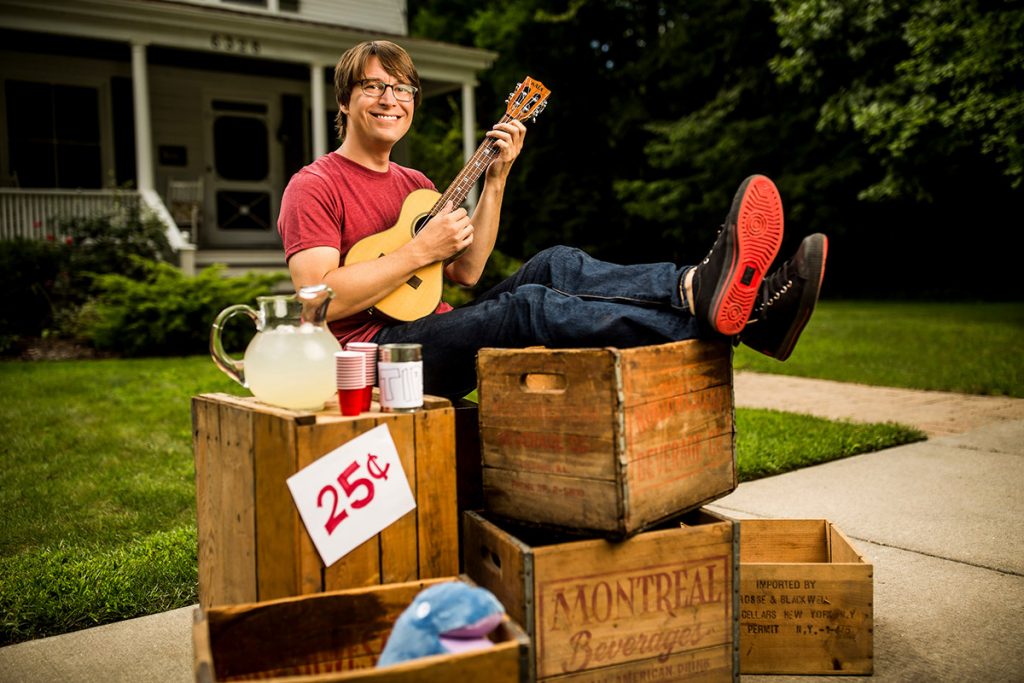 Enjoy tunes from Justin's 13th album, "Lemonade," featuring acoustic guitar and homemade percussion (including Matt from Tallulah's Daddy in backup band duty!), and Red Yarn's brand new "Born in the Deep Woods" album, which infuses bluegrass, blues and rock 'n roll. Of course, Red Yarn's woodland critter puppets will join the show, too! Arrive early to partake in all sorts of pre-show activities, including a family hike with Hike it Baby and a relaxing session with YogaKids. Yummy food and drink will be available for purchase.
Listen to Justin Roberts' "Lemonade" on SoundCloud!
The Fambly Ramble w/ Justin Roberts and Red Yarn
Saturday, Apr 22, 2017
McMenamins Mission Theater, 1624 NW Glisan
Pre-show activities start at 2:30pm, show at 3:30pm
Tickets $10 – buy online now!
facebook.com/events/446472349018190