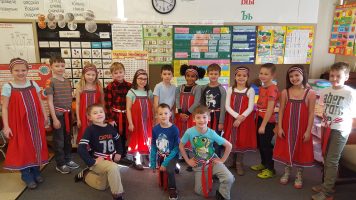 Language immersion as a brain-builder for children is well-known by now, and tucked away at the corner of Southeast Portland is one of only three such schools in the country: a Russian immersion program for elementary students.
Kindergarteners through fifth graders spend their days in a Russian-speaking environment, learning a new alphabet and becoming bi-literate and bicultural. Students at Kelly Elementary School move on to Russian options at middle and high school level, and upon graduation have already earned the equivalent of a language minor before they even start their college classes.

Kelly Elementary's Russian program is a hidden gem within the Portland Public School system. While the Chinese and Japanese immersion programs at PPS are chronically oversubscribed, with long waiting lists and low odds in the lottery, the Russian program at Kelly still has space for students in the PPS district for fall 2017.
Kelly's small class sizes, weekly art, music and PE classes and native garden for outdoor learning make it even more inviting for children. The after school programs offer everything from earth science to Aztec dance and robotics, and also features a Russian immersion "homework help" time, for those students without Russian-speaking family members.
Kelly Elementary's active PTA has been spreading the word about the school and the availability of space at the kindergarten level, appearing on Slavic Radio in March and hosting several Kinder Connect events. According to Russian Immersion parent and PTA communications chair Danika Stochosky, "Kelly has been great for my daughter. She sings songs in Russian at home now, and being around so many different kinds of kids has definitely made her more flexible!"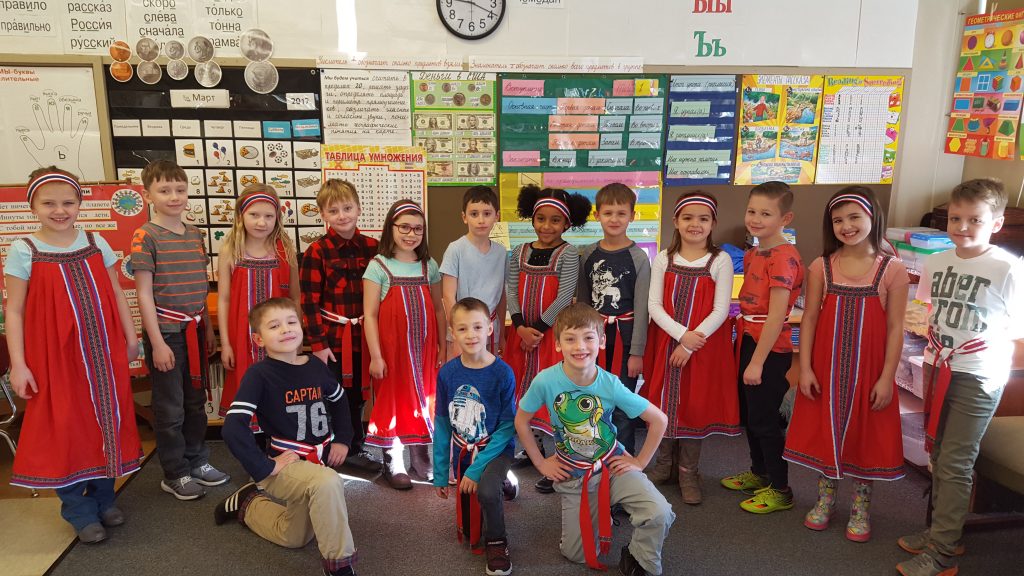 The US Government has designated Russian as a "critical need language" for national and economic security, and Portland's large Slavic community make the language relevant even here at home. There's no better time to start learning – give your child the gift of a lifetime!
For more information on Kelly Elementary and the Russian Immersion program, visit the school's webpage and the Kelly Elementary PTA and attend the Kinder Connect event on May 11 at 6 pm at Kelly Elementary School!