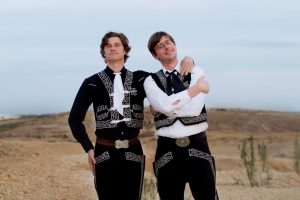 Red Yarn's full-house Fambly Ramble family concert series continues with a special show at the Mcmenamins Mission Theater and Pub on Saturday, June 3 at 4pm.  Tickets are $10 in advance, $12 at the door, available online here.
Red Yarn and Miss Jessie, along with their full band and critter pals, will headline the show, singing original and traditional folk songs from their award-winning "Deep Woods" albums. It's the fifth anniversary since Red Yarn (aka Andy Furgeson) went full time as a family artist, and it's actually Andy's birthday! Special guests from Austin, TX, The Que Pastas, will also perform.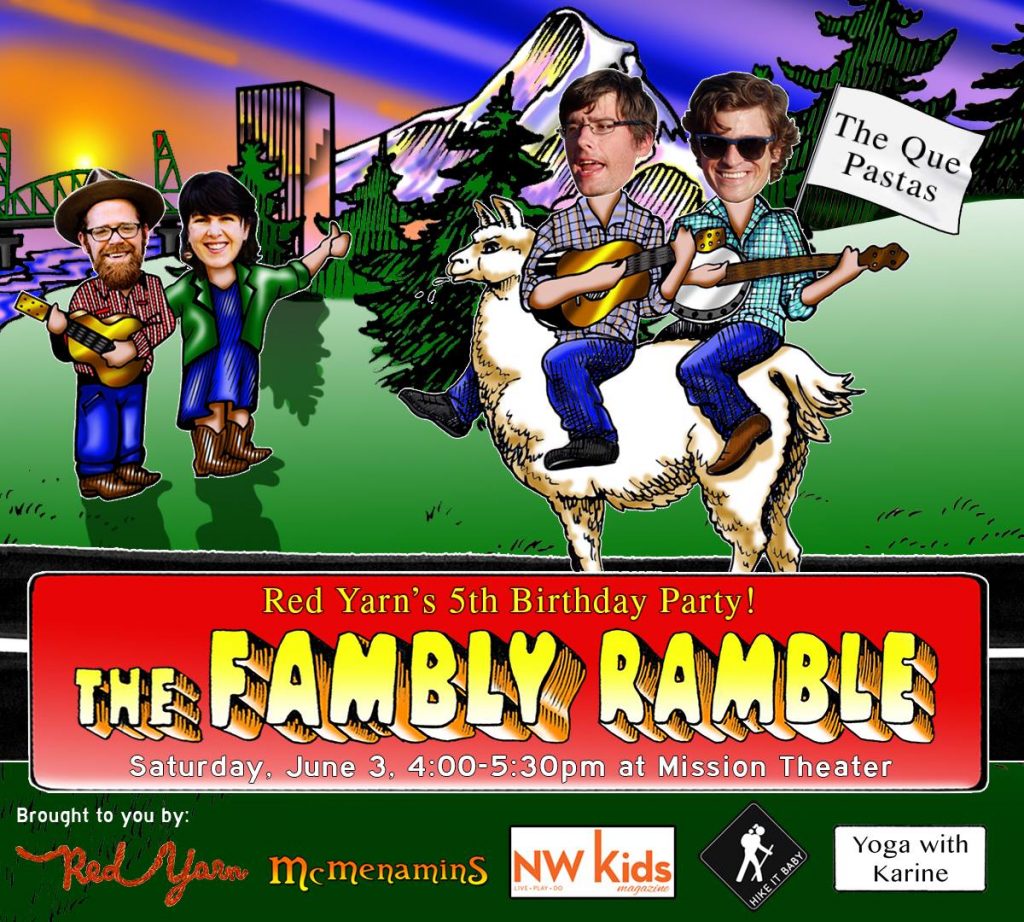 The Fambly Ramble is a new Portland concert series that pairs acclaimed national "kindie" (kids + indie) acts with local entertainers to create engaging experiences for Portland families. Each event also features interactive art projects and activities. Food and beverages will be available for purchase at this "family happy hour" timed event.
The Que Pastas are songwriter Gene Davis and multi-instrumentalist Simon Flory. The Que Pastas play 100+ shows a year, from major festivals to small libraries. Whenever Red Yarn performs in his hometown of Austin, Simon joins him on bass, most recently during SXSW week. The Que Pastas released their debut album, "Sunglasses," in 2013, and followed it up with "Meet You By The Moon" in 2016. The Denver Post recommends them as "good pop music for all ages." Learn more about them at thequepastas.com.
Red Yarn is a leading figure in Portland's family music scene, performing at venues, schools and libraries most days of the week. This is the second season of the Fambly Ramble. Find more information at redyarnproductions.com and follow him at @RedYarnPDX.