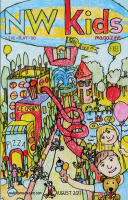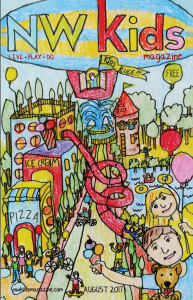 Say it ain't so – it's back to school time already! Have you had enough summer fun? Worry not; there's still a month to go, and if I know anything about Portland families, it's that you won't let that month go to waste. There's still plenty of sunny days and warm weather adventuring left, and our trusty event calendars, both print (on p. 28) and online (nwkidsmagazine.com/events), are here to help.
September is inevitable, though, so we also bring you tips and tricks on maximizing back to school shopping without maxing out your budget – consignment and resale shops are the way to go, and our town is bursting with options. Your kiddos will definitely need new-to-them duds and gear for all the running, jumping, dancing and moving around they'll be doing, both at school and after. We rounded up the coolest athletics and movement focused afterschool programs around, to get all that pent-up energy out before dinnertime!
You've probably heard about the global event happening this month that is passing right over our heads: that's right, I'm talking about the Total Solar Eclipse of 2017 on August 21. Got your eclipse glasses and prime viewing spot? Hope so, because it's going to be massive. Brush up on viewing tips on p. 30, be safe and be amazed!
Karel