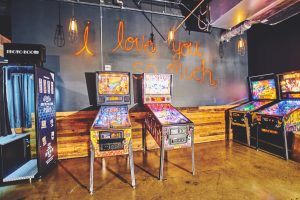 Last week we shared one of our favorite summer day trips for making the most of the sunshine. We have it on good authority, however, that some of you (ahem) do not love sunshine. Despite the reputation, Portland does not, in fact rain year round and right about now those dreary-day fans are posting "I can't wait for sweater weather" memes. Fear not, we have a escape plan for those of you who have shut yourself in an air-conditioned cocoon.
It's bowling.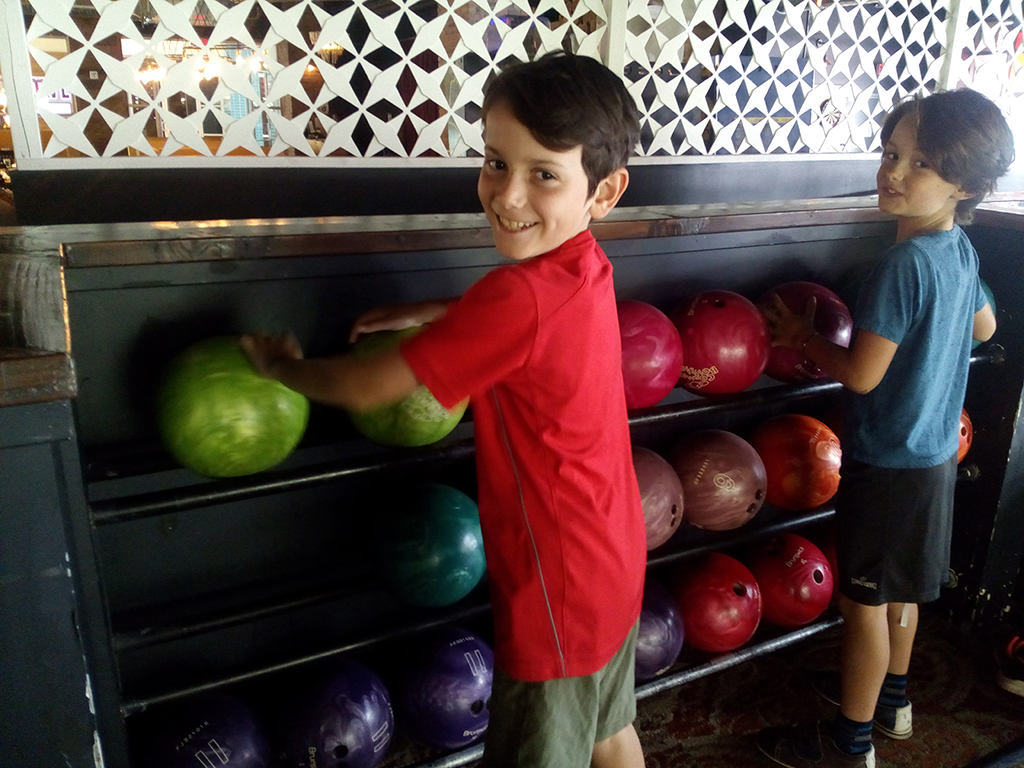 No, hear us out. Every summer, you can register your kids at 
kidsbowlfree.com
 and registered kids receive 
2 FREE GAMES
 of bowling every day all summer long at any of the participating alleys. So that means, air conditioning and something to do with your kids for free. Pretty sweet right?
There a number of spots where you can bowl around the Portland area. We love 
Punch Bowl Social
 downtown because of the location, the food and the killer ambience.  Located on the third floor of Pioneer Place (it's the ENTIRE floor, actually, formally inhabited by Todai), Punch Bowl is not on the 
kidsbowlfree.com
 list, but they do offer free bowling for kids in the summer Monday through Wednesday.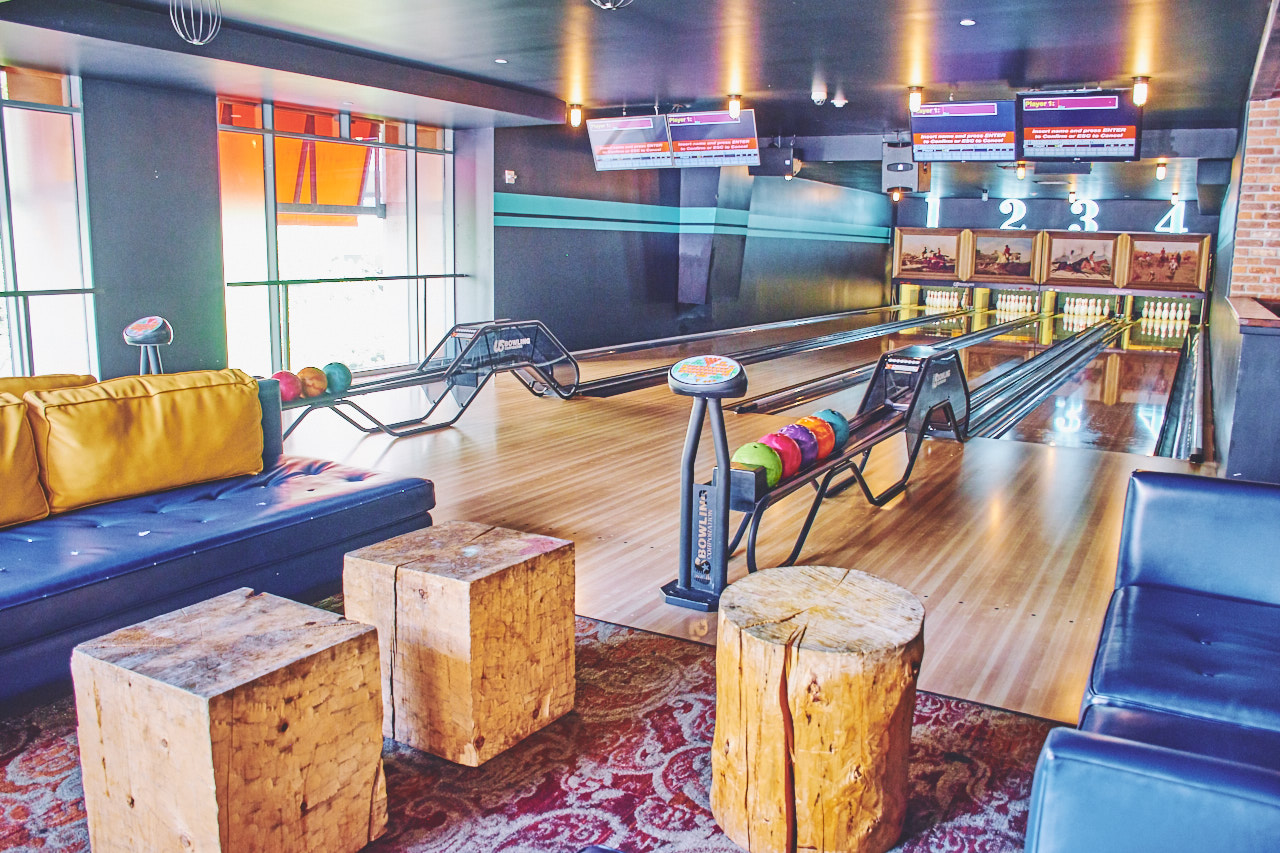 At night, Punch Bowl can be a pretty raucous adult bar, but it's one of our favorite kid-friendly spots during the day. Boasting an arcade, shuffleboard table, darts and karaoke in addition to three bowling lanes, you really can't go wrong. Bowling is first-come first-served, and while it's usually pretty easy to nab a lane on a weekday, you'll want to call ahead to see if there are any private parties scheduled.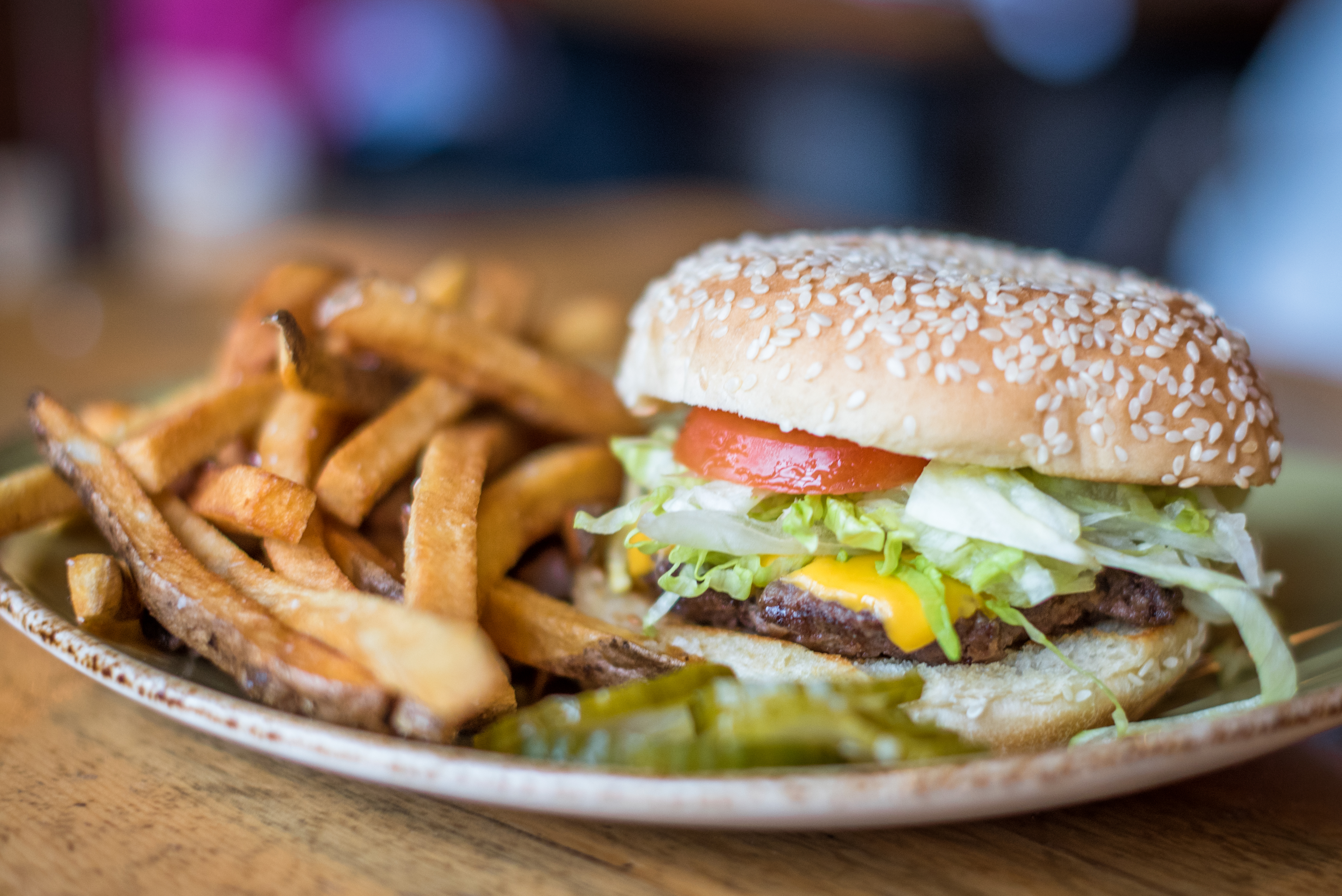 Bowling alley food is usually an afterthought (read: terrible), but we'd come to Punch Bowl for their Southern-themed menu alone. The kids menu is exceptional, even for a town with really excellent kids menus. A beautiful burger ($7) can come on a locally made gluten-free bun if you'd like and an egg-in-a-hole ($6) comes with a gorgeous bowl of yogurt, fresh berries and two slices of bacon. Our particular 8-year-old tester would like to add that the bacon is the "most amazingly delicious bacon." There are also fresh-pressed juices and smoothies (we recommend the Ginger Rogers), shakes, floats and malts for the littles. There's also a beautiful cocktail menu – just saying.
Free bowling, comfy chairs, good food, air conditioning and ice cold beer? You are welcome.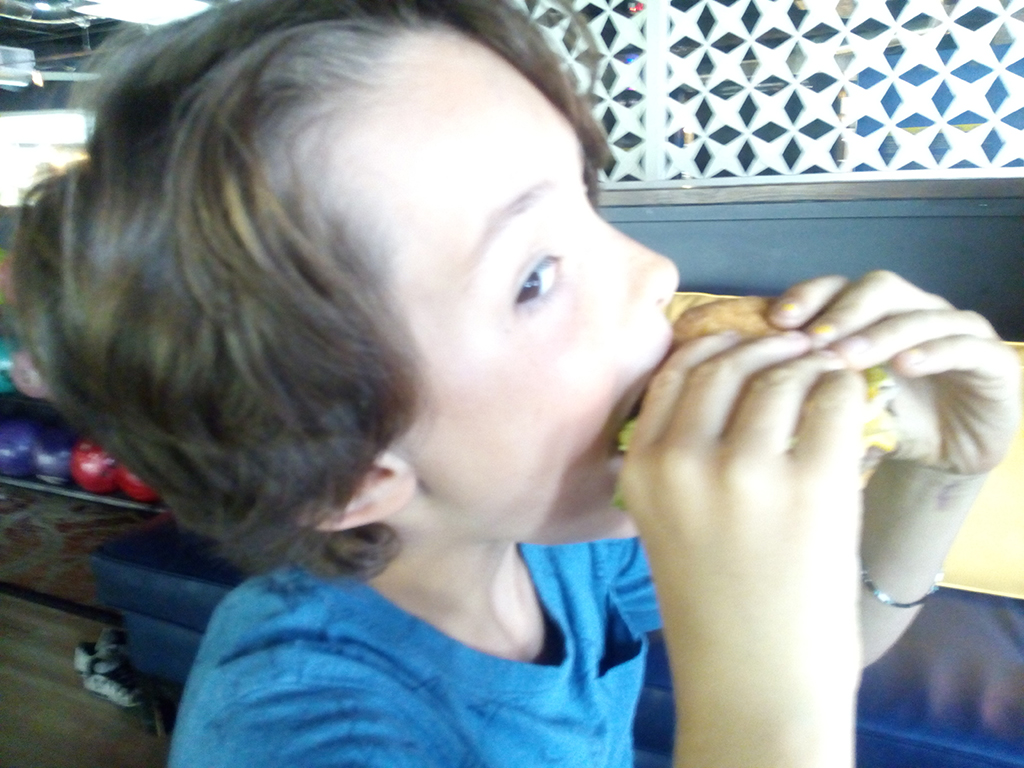 Punch Bowl Social's Kids Bowl Free runs Monday through Wednesday, 11am-2pm, and is open to kids 15 and younger. Kids must be accompanied by an adult. This promotion includes one hour of free bowling and complimentary bowling shoes and ends on August 31.