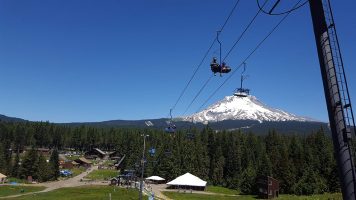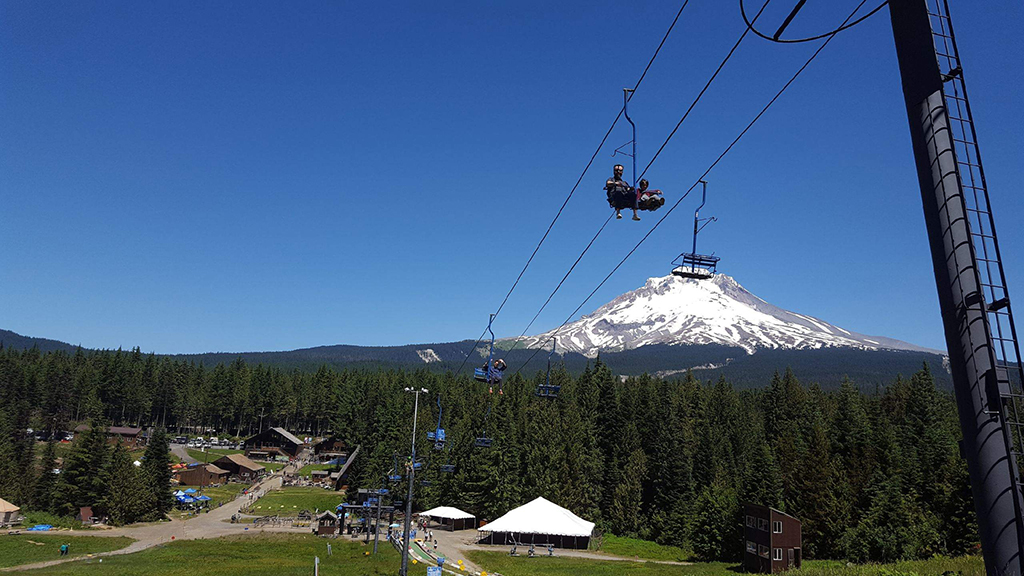 Portland has no lack of places promising "fun for the whole family." There are, however, those of us who find time spent dodging blinking colored lights in an otherwise dark room while our children token-gamble just a couple notches up from a stick in the eye. There are those of us who don't WANT to ride the Octopus or the Scramble. If that's you, it's time to hit the Alpine Slide with your kids.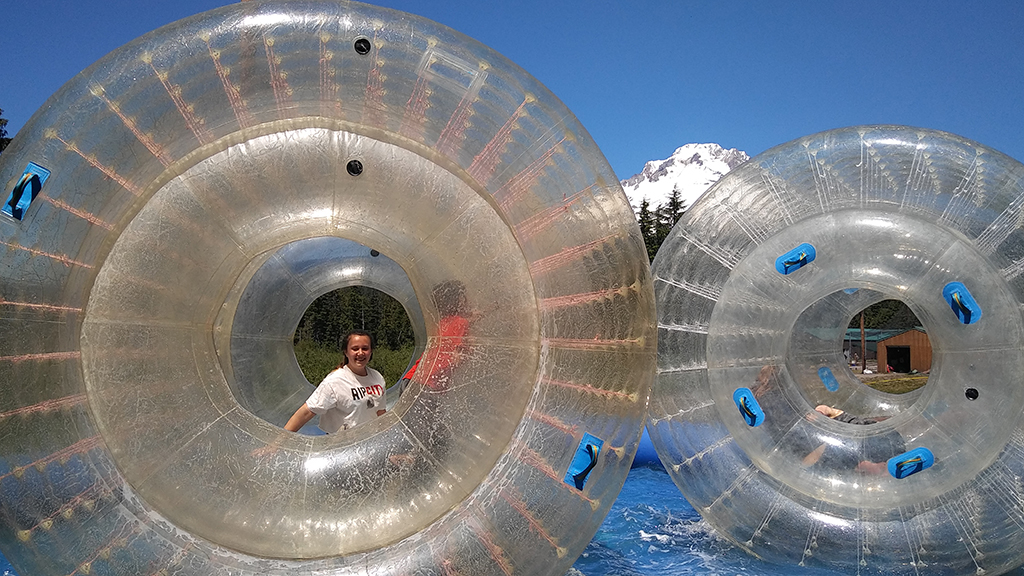 Adventure Park
is what's happening at
Skibowl
in the Summer. For those new to Portland, Skibowl is about an hour and fifteen minutes from downtown Portland, and the drive is gorgeous. With over 
20 attractions
, nobody is going to be bored, but you likely won't get to do everything either, so you are going to need to to employ some strategy.
Smaller kids (under 12 or so) will have plenty to do with the 
3 hour Adventure Pass
 ($37). You might want to spring for the $69-79 Action Pass for older kids who are after the premium attractions like the Bungee Tower, Zip Lines or Tree Top Tour. (These can also be purchased a la carte.
There is actually an arcade there, and if your kids end up in there – well, fine. You have the mountain air and sunshine and breathtaking view of Mount Hood to keep you company. The arcade is hardly the main draw when you have AquaRollers and pony rides.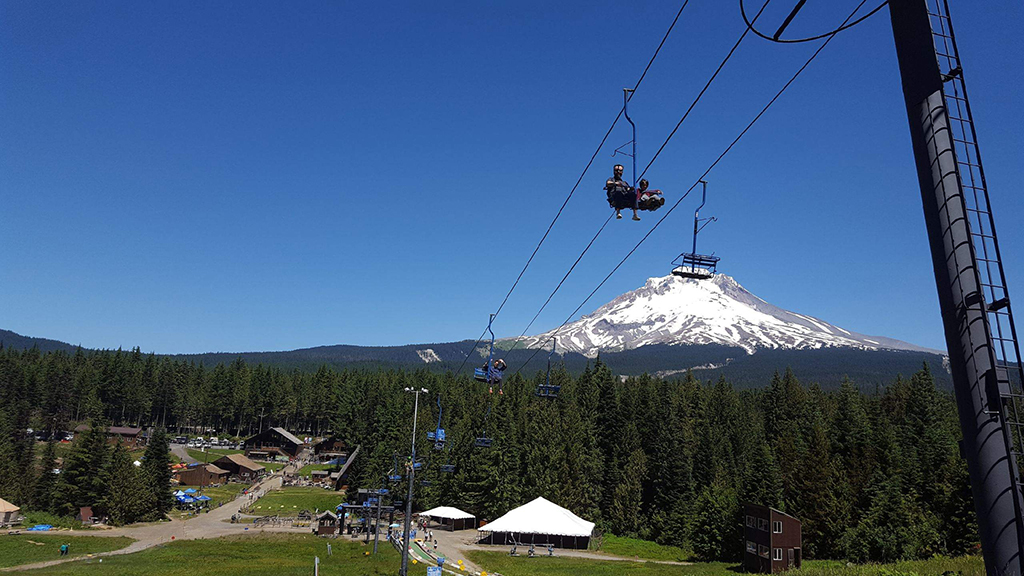 Sporty families with teenagers can bring their bikes (or rent them there if you don't have a rack) and RACE down the mountain after taking a chairlift to the top. There is also the freeride bike park through the woods that looks pretty amazing for advanced riders.
There are a lot of high-excitement novelties at Adventure Park – including ones younger kids can get a thrill out of, like the AquaRollers, summer inner-tubing, bungee trampolines and the Alpine Slide. We found the tubing to be a little bit of a snore (and a little painful), but we could have spent the whole day going up the chair lifts and down the Alpine Slides. The view from the chair lift is thrilling and a great way to get little ones prepped for skiing. Toddlers can ride tandem with their parents and bigger kids can do it alone at their own speed – the brakes work well but after the first run or two they'll likely be leaning into the accelerator.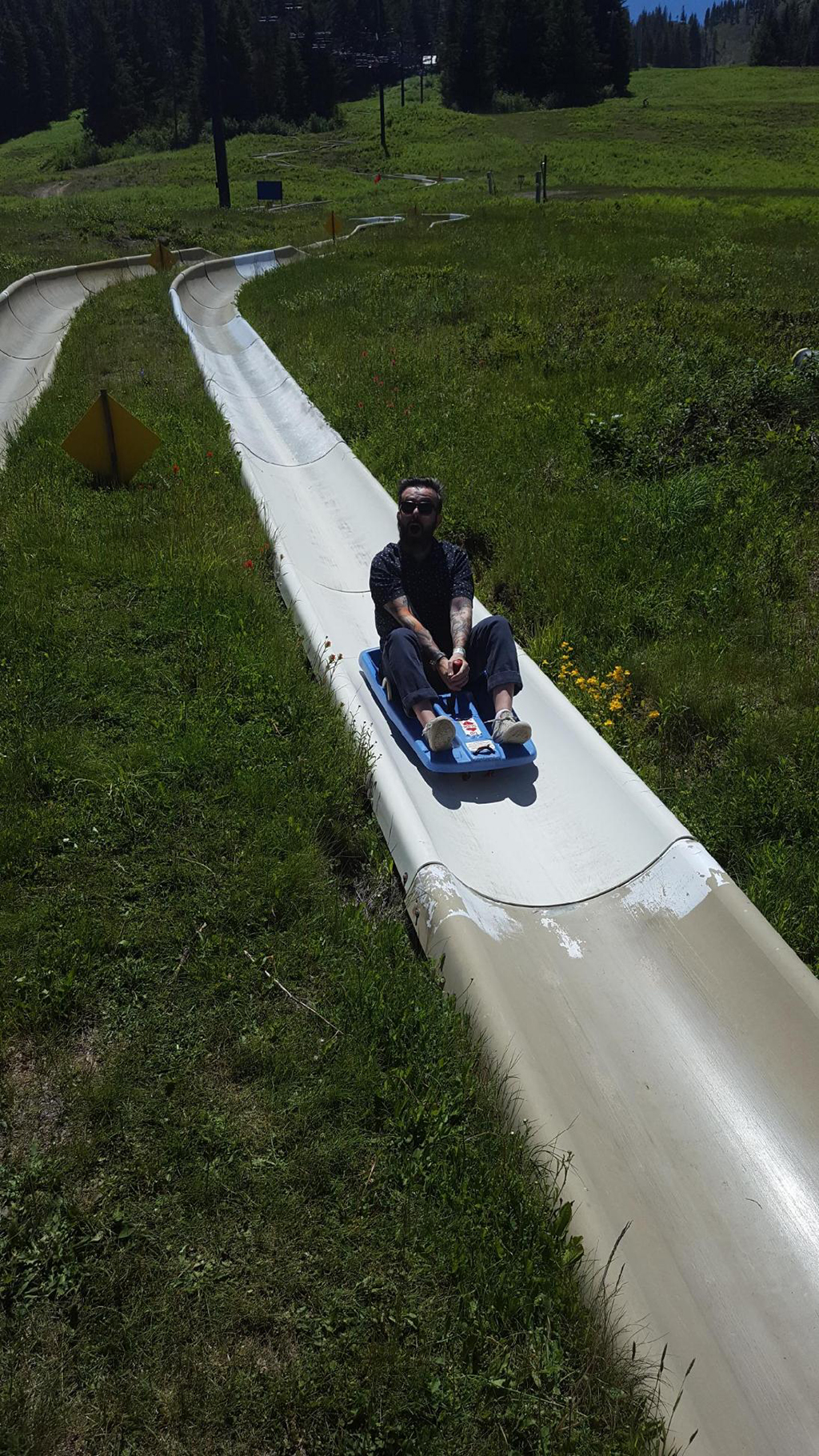 When you are ready to chill a little, head over to play 9 holes on the surprisingly serene mini-golf course. The course meanders through the pine forest and you can take your time cooling off in the shade before heading back out to wackier, sunnier fun, like the 
Amaze'n Maze.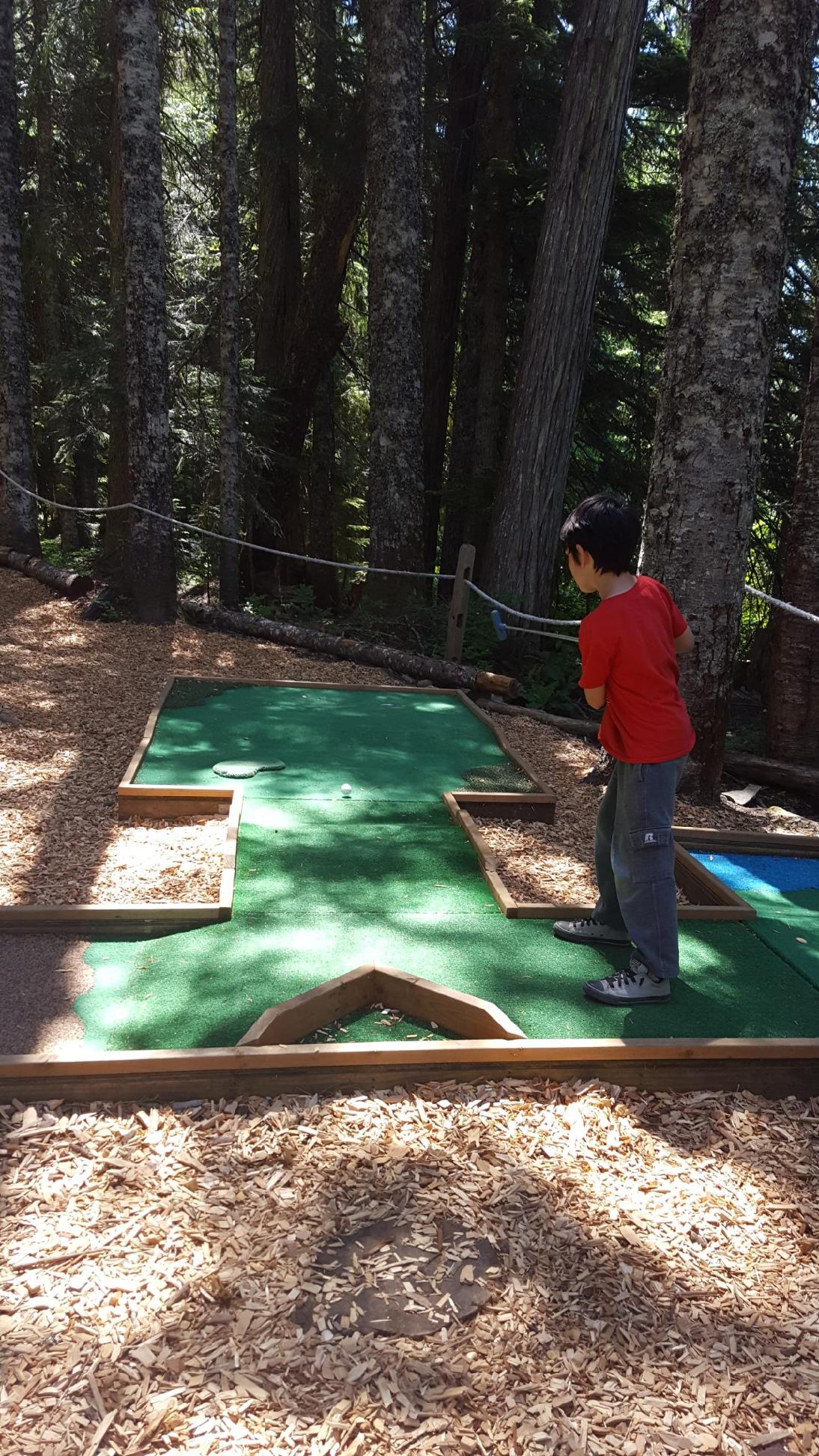 The food is better and a tad more affordable than I would have expected, with a fair spread of American pub-style food. It's a good idea to budget for a shave ice and potentially a margarita. Pro tip: if you find yourself hungry on the drive home, stop for burgers at 
Calamity Jane's
 in Sandy and let your kids guesstimate the value of the $1 bills pinned to the ceiling (my thirteen year old thinks it's around $5,000; the eight year old figures it is closer to one 
million
 dollars.)