Events and Performances
Latin Grammy and Emmy Award winners Lucky Diaz and the Family Jam Band to Perform Free Concerts Aug 16-18!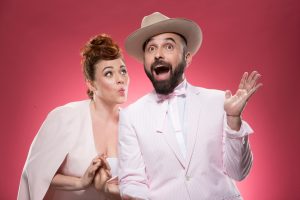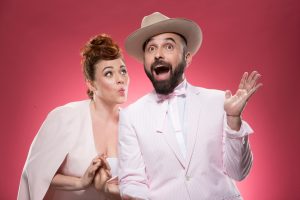 Nationally touring Latin Grammy and Emmy Award winners Lucky Diaz and the Family Jam Band will perform various free concerts around Portland during August 16 to 18:
Multnomah County Libraries:
https://multcolib.org/events/lucky-diaz-y-su-banda-family-jam-band
Wednesday, August 16, 2017
10:30 am at Gregory Heights Library
1:00 pm at Gresham Library
4:00 pm at North Portland Library
Thursday, August 17, 2017
10:15 am at Fairview-Columbia Library
Portland Children's  Museum:
Friday, August 18 at 11 am: http://www.portlandcm.org/
Thinker Toys:
Friday, August 18 at 2 pm: https://www.thinkertoysoregon.com/events/
The new album Made in LA features a who's who of the family music scene in Los Angeles, including Genevieve Goings (Choo Choo Soul), Mike Phirman (SiriusXM), Todd McHatton, Andrew & Polly and Mista Cookie Jar. Other live performances this summer include Madison Square Park in New York, Lollapalooza in Chicago and the Levitt Pavillion in Pasadena and Los Angeles.
The band recently debuted a "Paletero Man" lyric video, featuring animation of artwork by Micah Player: https://youtu.be/lbPfQSwvcxg
Lucky Diaz and the Family Jam Band were crowned the very first U.S. based artists to win a Latin GRAMMY in the Children's Album category for their album Fantastico. Garnering six Emmy Nominations and one win for their work on the EMMY award winning show "Lishy Lou and Lucky Too," husband and wife duo Lucky Diaz and Alisha Gaddis have been named "THE face of kindie music" by the Washington Post, "Superstars" by national parenting site Red Tricycle, "The Rolling Stones of Kids Music" by the Style Network, and "The #1 in COOLEST kids music!" by People magazine.
As Billboard advises, this is "children's music you should know." Lucky Diaz and the Family Jam Band's sun-filled pop beats have been featured by NPR's All Things Considered, NPR Music, Alt Latino, Billboard, USA Today, The New York Times. They and their music have  been featured on Univision, NBCUniversal's Sprout TV, American Airlines and more. Logging hundreds of thousands of miles, sharing the music of their seven albums, and multiple #1 Sirius XM Kids Place Live hits, Lucky Diaz and the Family Jam Band delivers smart, crafty lyrics with irresistibly fresh pop beats.  As children's music nexus Zooglobble states, "It'll take you all of about 15 minutes to become a fan of Lucky Diaz."
The band's interactive, multi-cultural, mixed language and movement based musical performances please both child and adults. Catch their busy summer tour schedule, including sets at Lollapalooza, at www.luckydiazmusic.com.
Visit Lucky Diaz and the Family Jam Band on Facebook, Twitter and Instagram.