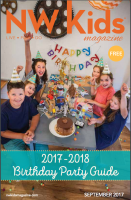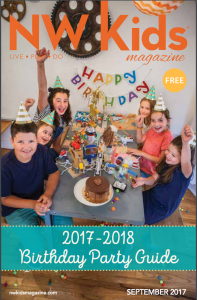 Do you remember your favorite childhood birthday party? The one that stands out for me is my sixth birthday; we hosted a Barbie fashion show party at home, complete with fancy decorations, a miniature runway and of course, a beautifully decorated cake. Even now, I still unabashedly love my birthday, and I always – always – throw myself a party.
These days, kiddo birthday parties can be elaborate and action-packed – and with all of the options out there for celebration, whittling down your choices can be quite the endeavor! Our Birthday Party Guide is here to help, from our feature on arts and creative parties on p. 10 to our extensive Resource Guide for cake (or your sweet treat of choice), party venues, gifts and entertainers.
If you've never hired a party entertainer, we've got some handy tips for you on p. 26 to make sure everything runs smoothly from start to finish and you get the most for your buck. Whether you want a kindie rock musician, balloon animals, clowns or puppets, we've got you covered. So plan and party away! May your kid's next birthday bash be the best yet!
Karel