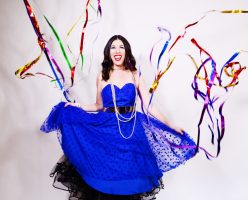 The Fambly Ramble, a popular family concert series that brings national "kindie" (kid + indie) stars to eager Portland audiences, returns to McMenamins Mission Theater and Pub this fall. Brooklyn kindie pop artist 
Joanie Leeds
 headlines on 
October 14
, and LA's 
Jazzy Ash
, whose performs New Orleans-inspired jazz and folk, headlines on 
November 11
. Local family folksinger and puppeteer 
Red Yarn
 (Andy Furgeson), who also organizes the Fambly Rambles, will open both shows. 
Visit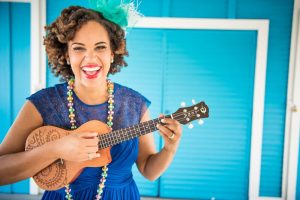 www.redyarnproductions.com
 and 
https://www.mcmenamins.com/events/177234-the-fambly-ramble
 for more details.
Food and beverages from McMenamins will be available for purchase at all Fambly Ramble events. 
Pre-show activities for children are courtesy of Smartypants, Hike It Baby, and NW Kids Magazine. 
With support from the thriving local kindie scene, Furgeson started the Fambly Ramble in March 2016. He hoped to expose Portland family audiences to nationally renowned artists and to build Portland's reputation as a kindie hub. Audience response has been overwhelmingly positive. Thousands of parents, kids and friends of all ages have attended these sold-out concerts over the last 18 months. Past headliners include Grammy winners (Tim Kubart), Grammy nominees (Recess Monkey, Gustafer Yellowgold, Justin Roberts), kids' TV and radio personalities (Sprout House TV's Kubart and SiriusXM Satellite Radio personality Jack Forman)." Red Yarn's new series has become a destination for top touring family music acts from around the country to this PDX venue.
Fambly Ramble concert details:
Saturday, October 14 at 10:30 am
. Doors open at 
10 am
.
The Fambly Ramble with Joanie Leeds and Red Yarn
Saturday, November 11 at 10:30 am. Doors open at 10 am.
The Fambly Ramble with Jazzy Ash and Red Yarn
Both events at McMenamins Mission Theater and Pub, 
1624 NW Glisan St., Portland
. Tickets are $10 and may be purchased online. Babies in arms admitted for free.
As one of the top nationally touring kindie rock singers, Brooklyn-based Joanie Leeds has played for thousands of families all across the country. As a singer/songwriter, Joanie has won first place in the USA Songwriting Competition, an Independent Music Award, Gold Parents' Choice Award, NAPPA Gold Award and she has been a John Lennon Songwriting Award Finalist and an International Songwriting Competition Finalist. Her original music with her band Joanie Leeds & The Nightlights has been featured in People Magazine, USA Today, Parents Magazine, New York Times and Washington Post.  She is currently touring the USA promoting her 8th children's CD, 'Brooklyn Baby'. Her songs are played on many radio stations nationwide climbing up the chart to #1 on Sirius-XM's Kids Place Live and WXPN's Kids Corner.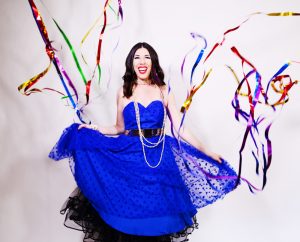 Jazzy Ash (Ashli Christoval) grew up with her mother from New Orleans and her father from Trinidad. Music infused her home life every day, from jazz to Caribbean rhythms to the lively children's music which was playing all the time for the kids in her mother's home day care. She often spent summers in New Orleans with her aunts and grandparents, enjoying the culture and music that permeated their West Bank neighborhood. Later on, after becoming mom to two sons, she earned a degree in early childhood development and embarked on her music education program, Leaping Lizards Music. Jazzy Ash's NOLA visits, especially during Mardi Gras, reaffirmed the importance of exploring this part of her heritage. Jazzy Ash's music has been featured by LA Times and NPR, and continues to top the Children's Music Charts. Her fourth album, 'Swing Set,' a celebration of African-American children's folk songs, was released in July 2017.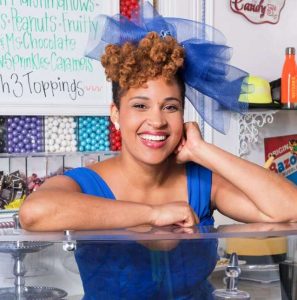 Red Yarn is a Texas-born, Oregon-based family performer who weaves folk songs and puppetry into high-energy shows for all ages. With his engaging performances, lush folk-rock recordings, and playful music videos, this red-bearded bard reinvigorates multicultural American folklore for younger generations. Alongside his wife Miss Jessie and their rowdy band of "Critter" puppets, Red Yarn will perform songs from his latest album, 'Born in the Deep Woods,' the third in a trilogy of albums exploring the roots and branches of American folk music.