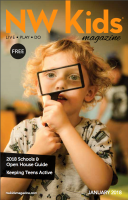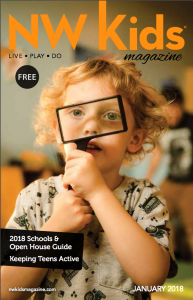 My baby is gone. My chubby-cheeked baby who refused to wear anything but dresses from age 2 until 7 is growing up. This month, she becomes a teenager, and I am… overwhelmed. I can no longer carry her up the stairs to bed, and I'm no longer allowed to use pet names. Our dynamic is changing, and in many ways things are harder.
Gifts are problematic. When she was five, she loved anything frilly, pink, and princess-y. Now, though, her interests are varied and harder to pin down. A telescope and Lego's Women of Nasa set are as welcome as embroidered jeans and lip gloss. The one thing that hasn't changed, though, is her need for activity. When my kids were little, I began to enforce a simple rule: they must study one musical instrument and be involved in one sport. What instrument and what sport is their choice. This, too, has become more complex as they get older. They are more inclined to spend time watching YouTube and messaging friends. It becomes more and more important to find physical activities they can feel invested in.
This issue, we wanted to help parents who are also searching for ways to keep teens moving, enthusiastic, and healthy. Check out our winter teen activity guide, and find something that speaks to them.
Melissa