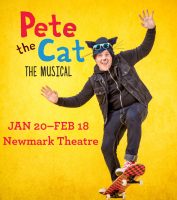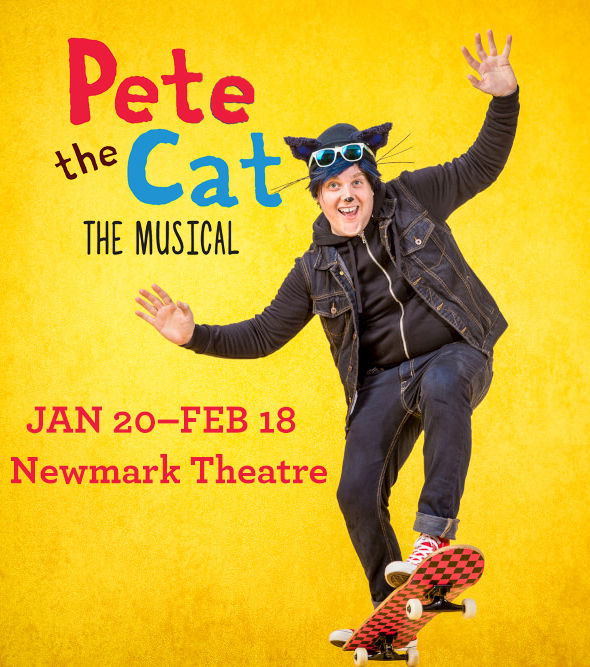 I don't know about you, but I have a kiddo in my house who is obsessed with the Pete the Cat book series. My son received a set of Pete early readers for his 5th birthday and it was really what got him started on what has become a true love of reading. From the silly storylines to the cooler-than-cool rockstar status of Pete and his pals, he loves everything about it. And I love that all of the Pete stories have a message that just being yourself is the only way to be.
When I found out that Oregon Children's Theatre was bringing Pete to the stage, I couldn't wait to tell him! After months of anticipation, Sunday was the big day. We headed to Newmark Theatre for an 11am matinee. There is something so special about that venue and, as absolutely wonderful as all of OCT's productions are, part of the fun for my kids is getting cocoa and ascending the grand staircase to sit in the little booths on the orchestra level, looking down at all of the hustle and bustle of the main lobby. (It was a fun touch that the lobby music was all songs that incorporate cats!)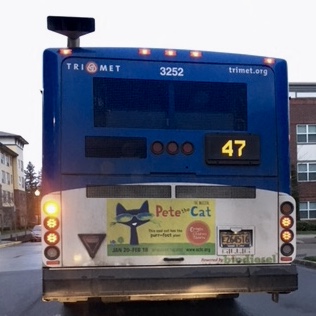 Without giving away too much of the plot, suffice it to say that my son was giggling and entranced from the moment Pete first rolled across the stage on his skateboard to the very last bow of the ensemble cast. The live band on stage provided all of the music and this really added to the overall energy in the room. *One thing to note is that some kids may be scared during a moment early on in the production where Pete is being caught by the cat catcher, so it may be worth a warning to your kiddo if you think it may upset them.
Thank you, OCT, for another fantastic performance and another wonderful introduction to live theater for my family!