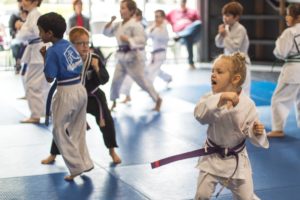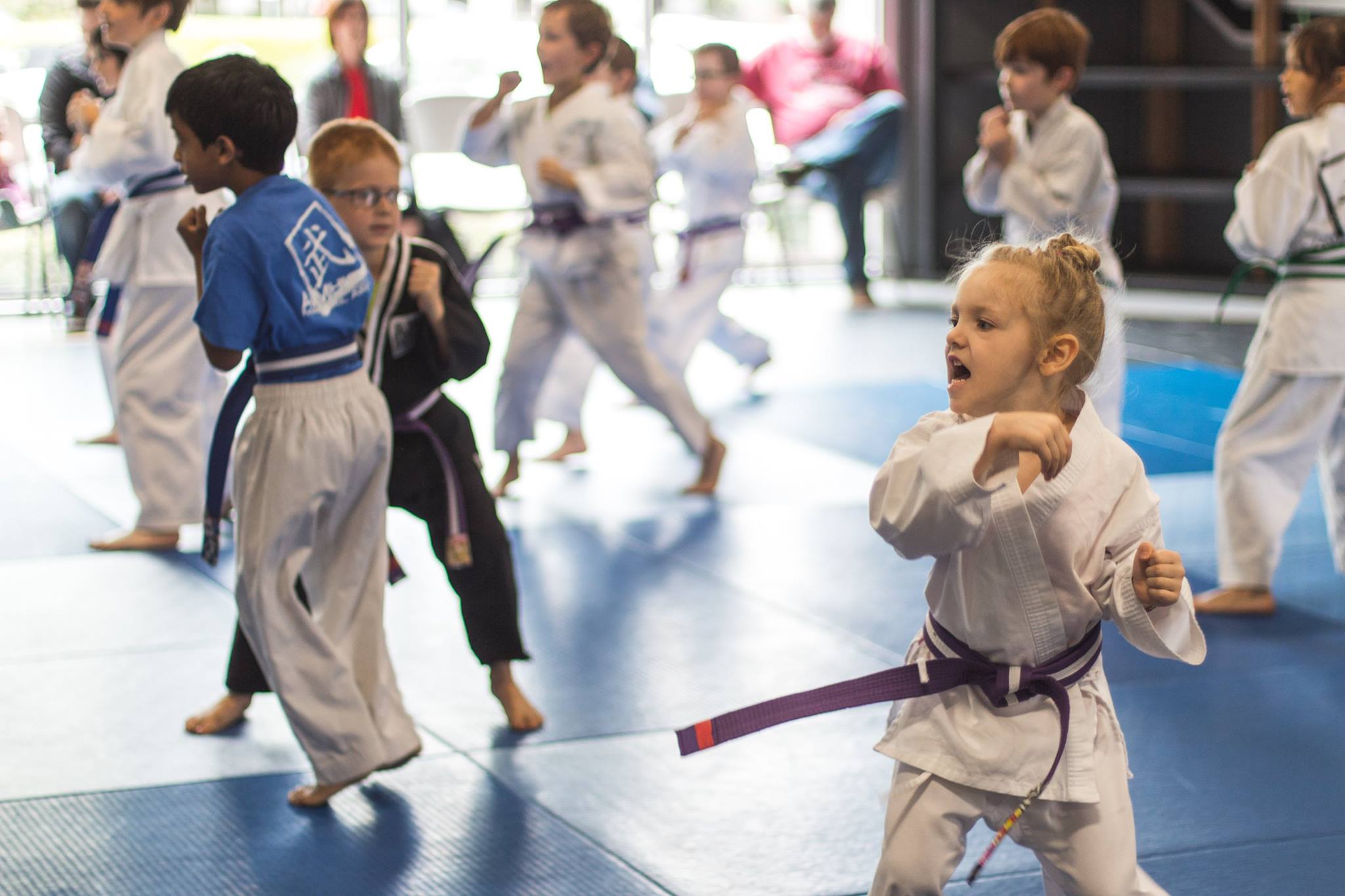 Aim High Martial Arts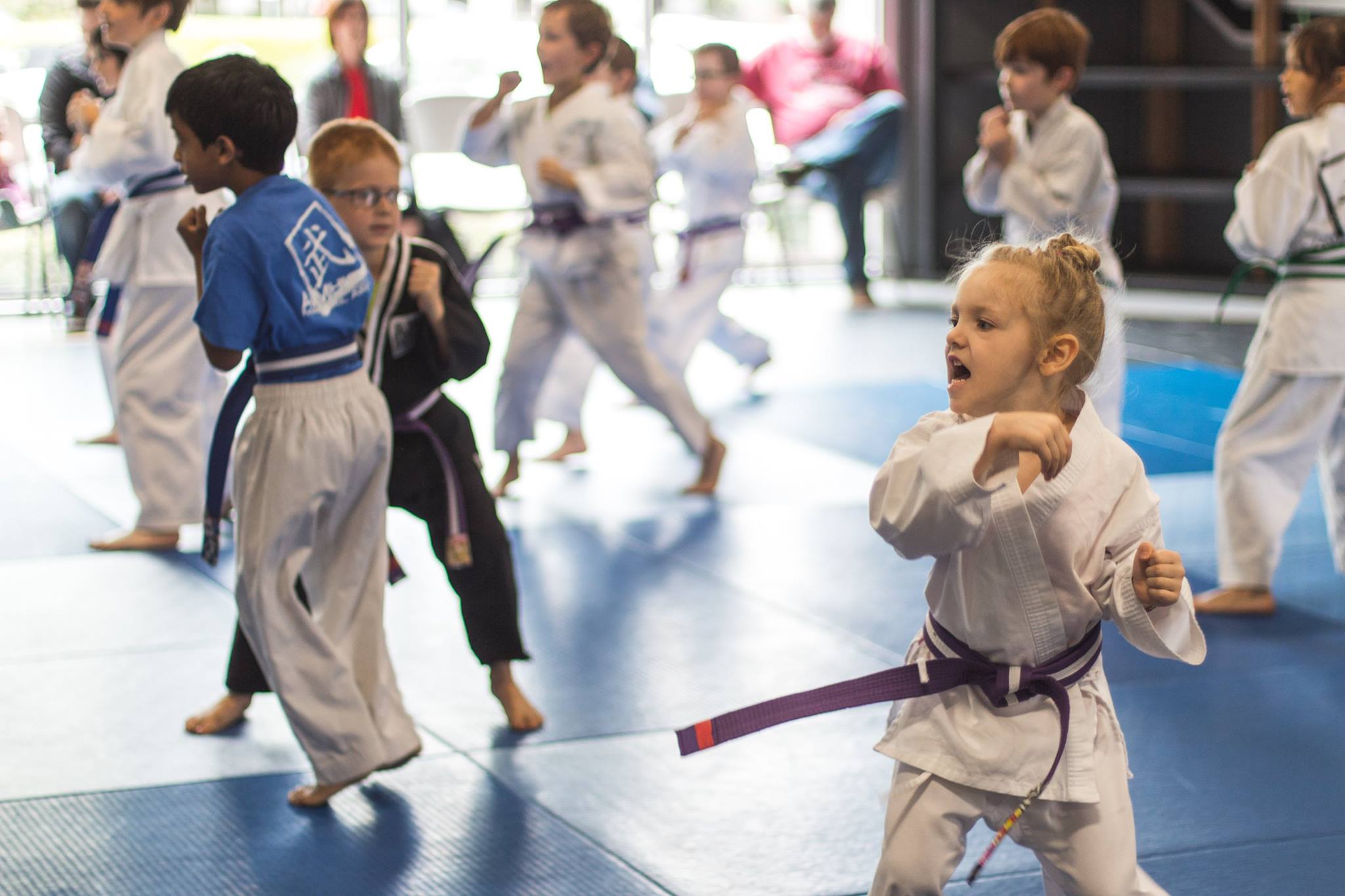 16205 NW Bethany Ct #100, Beaverton
Jedi Training Camp!
Offsite field trips are for children ages 6+ (must be attending full day to attend field trip).
Demonstrations and on-site exploration activities will be planned for children ages 3 – 5, and older children only attending for a half day.
Hours: 9:00am-4:00pm (half day and before and after care also available)
Price: $300/5 full days, $175/5 half days; check site for more options
Audubon Society of Portland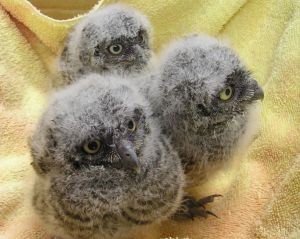 5151 NW Cornell Rd, Portland
Nature-based camps that give kids in 1st-8th grade a positive and engaging experience in nature. Onsite or traveling to local outdoor spots. Day and week-long camps available.
Hours: Varies by camp; 8:45am-4:15pm or 8:45am-5pm
$65-75 for day camp, $240-270 for week-long camp
Baxter Sports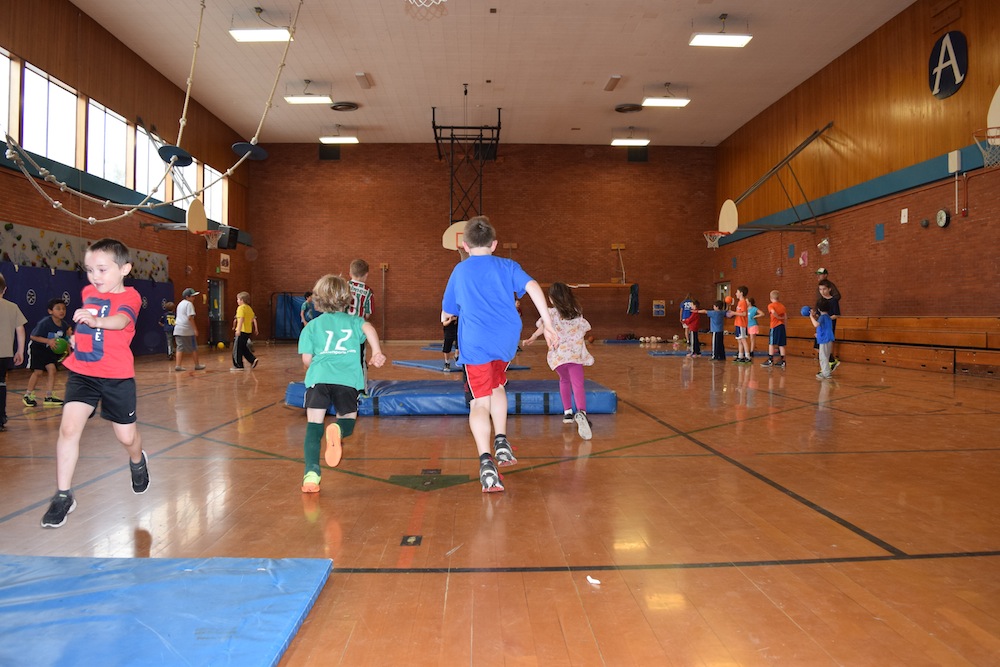 Eastmoreland Sports Club, 3015 SE Berkeley Place
All-Sports Camp for ages 5-13 typically includes flag football, kickball, dodgeball, basketball, capture the flag and more.
Hours: 9am-3:00pm
Price: $59/day or $249/all 5 days (optional before and/or after care extra)
Farber Swim School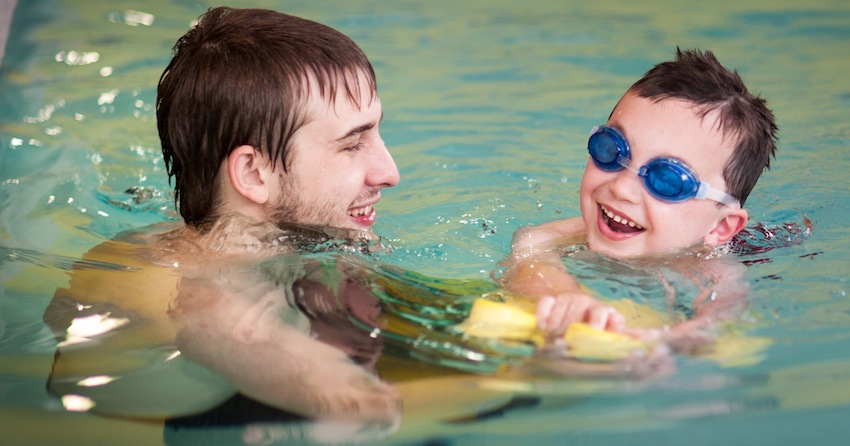 9470 SW Beaverton-Hillsdale Hwy, Beaverton
FSS runs a unique drop-in based swim program every year during Spring Break.
Lessons are available for ages 4 months and up – all at reduced rates! Sign up for 1-3 lessons, or save more and sign up for a package of 4!
Hours: 3/26-3/29 (see site for more details)
Price: Ages 4-35 months: $12-$46; Ages 3+: $30-$130
Northwest Children's Theater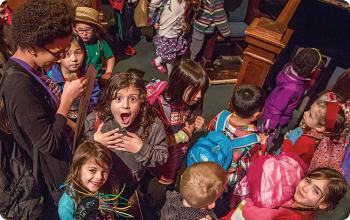 1819 NW Everett St, Portland, OR 97210
 Discover your inner pirate as you sail aboard The Kraken, or explore the halls of Willy Wonka's magical chocolate factory. From dinosaur stories to desert island hijinks, adventures abound!
Hours: Half-day, 9am-12pm; all-day 9am-4pm, before and after-care available 8-9am, 4-5pm
Price: Half-day $140, all-day $275-295, before/after-care $25/each
Omega Gymnastics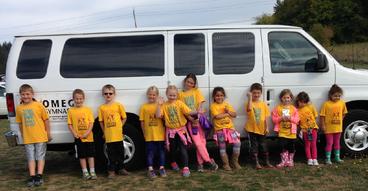 9700 SW Harvest Ct, Suite 180, Beaverton
4-12 year olds can make new friends through gymnastics instruction, field trips, crafts and more.
Hours: Half-day 8:30am-12pm, full-day 8:30am-5:30pm
Price: Half-day, $38/day; full-day, $69/day (registration and t-shirt purchase required)
Oregon Zoo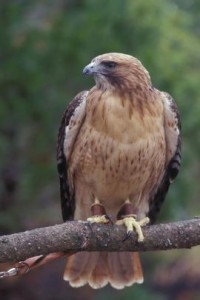 4001 SW Canyon Rd, Portland
Explore nature and science with a different theme each day. Nature projects, games, stories, animal visitors, and zoo tours.
Hours: 8:30am-11:30am (4 years-K), 8:30am-3:30pm (K-6);
Price: $30-65/day, $5/day before-care $5/day, after-care $15/day
Portland Children's Museum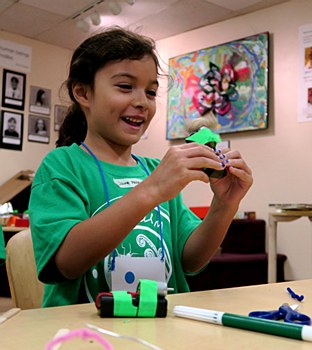 4015 SW Canyon Rd, Portland
Spring Camps are available for children age 4–6 years during Portland and Vancouver Public Schools Spring Breaks. The week combines art materials with nature explorations in addition to lots of time in the Museum exhibits.
Hours: 8:30am-2:30pm
Price: $250/wk (15% discount for members)
Saturday

Academy Spring Break Classes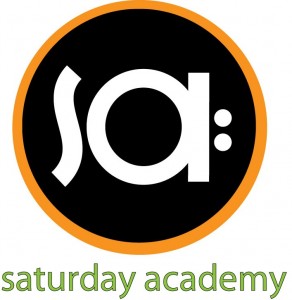 Various locations
Enriching and challenging classes covering topics such as science, Legos, robotics, and more.
Hours: varies by class
Price: $185-365/week
Southwest Community Center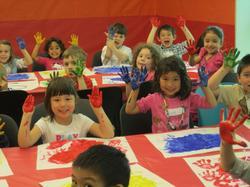 6820 SW 45th Ave, Portland
A variety of activities each day, including crafts, games, sports, cooking, and swimming.
Hours: Half-day 9am-1pm, 1-5pm, full-day 9am-5pm
Price: Half-day $28-32/day, full-day $45/day
portlandoregon.gov/parks/61157
Trackers Earth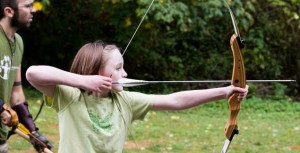 4617 SE Milwaukie Ave, Portland
Outdoor adventure, role-playing, skill-based, and enriching day camps that offer authentic experiences such as fire-building, wood-carving, and archery.
Hours: 7:30am-4pm, free & flexible check-in 7:30-8:30am and check-out 3:30-4pm, after-care 4-6pm
Price: $74-95/day, after-care $30-36/day
Upward Bound Camp for Special Needs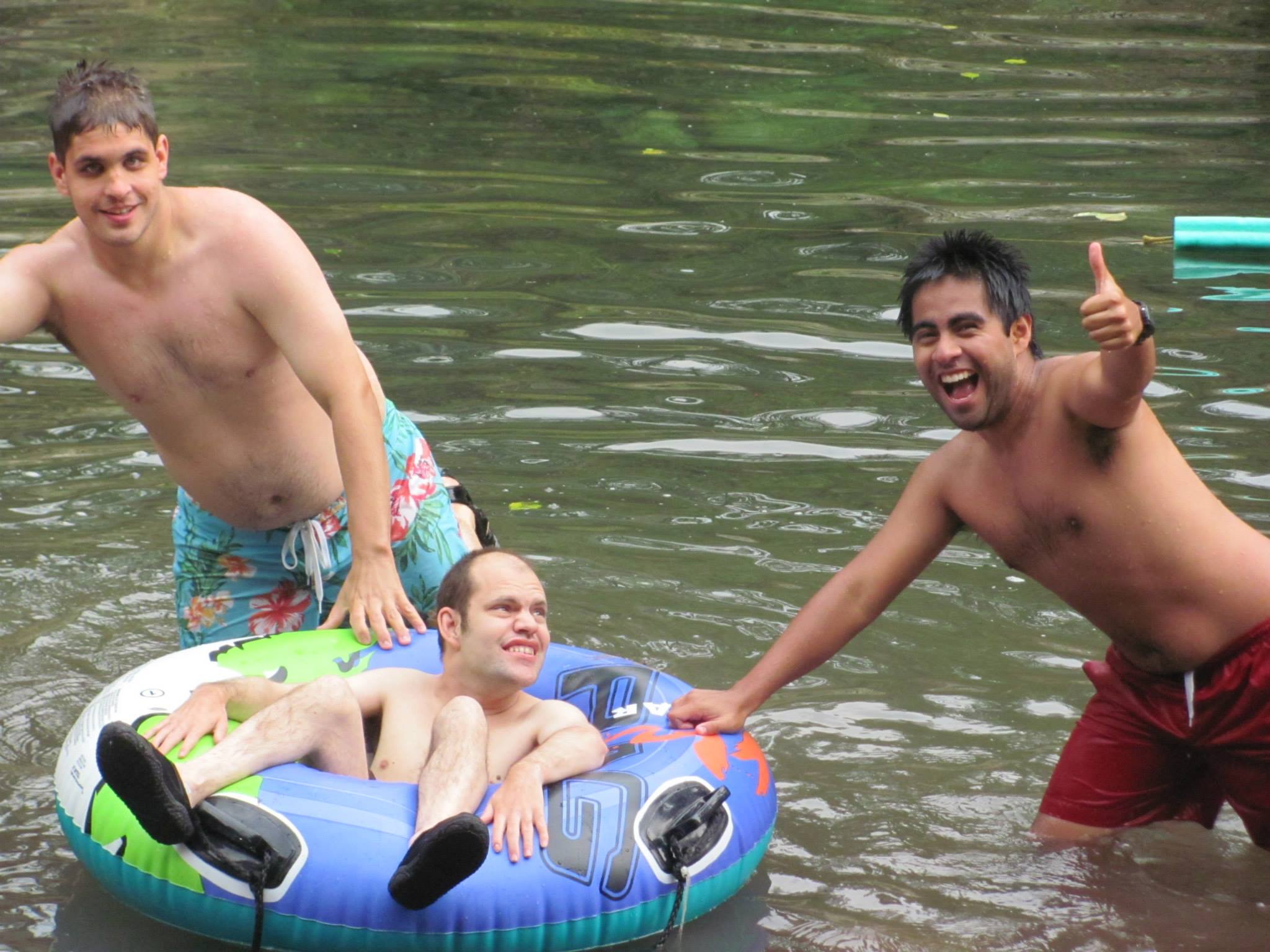 Upward Bound Camp for Special Needs will be offering Spring Break Respite Camp, March 26-30 in Gates, Oregon.  The camp is designed to serve youth with disabilities through 21 years of age.
Campers reside in bunkhouse style accommodations, supervised by trained care staff, experiencing a wide variety of fun activities.
Upward Bound is a forty year old, accredited not for profit believing every life has purpose, and is worth celebrating.
For more information:  www.upwardboundcamp.org or call 503-897-2447.
Zenger Farm Spring Break Farm Camp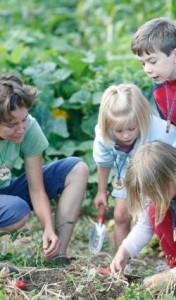 11741 SE Foster Rd, Portland
Hands-on farm activities, including gardening, harvesting, and cooking from the field.
Hours: 8:45am-3pm, after-care 3:00-6pm
Price: $60/day, need-based scholarships available; after-care $20/day, $90/week (with pre-enrollment)